A new Yew for the Jubilee
On Platinum Jubilee weekend, churchgoers in a small Pembrokeshire village are looking ahead to the next one, whenever that happens.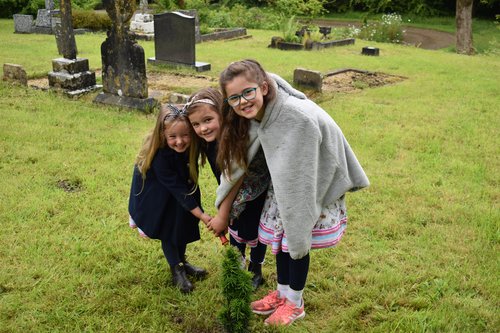 The congregation at St Peter's, Lampeter Velfrey, have planted a new Yew tree to mark the jubilee hoping that, in 70 years' time, it will stand as a monument to past glories, just as its larger neightbours in the churchyard do now.
Three local children were given the task of planting the tree. "It was important to get the children to do it," said Church Warden Nicholas Griffin. "They are our future; and many years from now they will be able to tell their children - or grandchildren - "we planted this tree"."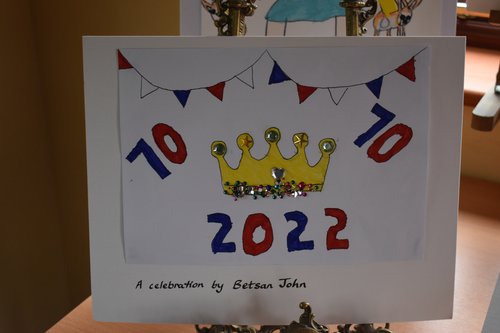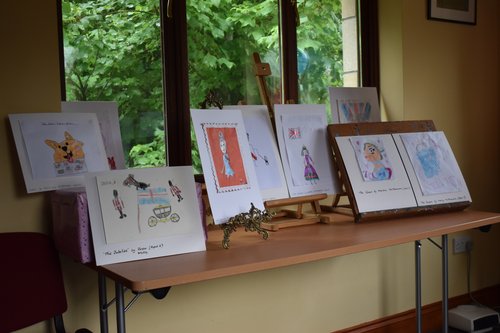 The village children also took part in an art project on the jubilee theme. Examples of the work produced are on display in the Church Hall, where a celebration Jubiulee lunch was held after the tree-planting ceremony.
The tree has been planted in a particular part of the churchyard. Twenty years ago, restoration work inside the church revealed a large number of skeletons lying underneath the church floor. These were buried in the part of the churchyard where the Yew will now stand, as a modern memorial to worshippers of the past.
The new tree is an Upright Yew, so it will not grow to the size of its older sisters. "But we thought it was a fitting way to commemorate Her Majesty's long reign", Mr Griffin said, "one which will stand as a monument to this memorable moment for generations to come."