St Davids Diocesan Council for Social Responsibility
Our constitution requires all activities to be general moral welfare work in the Diocese of St Davids.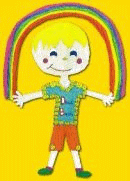 Plant Dewi
The main focus is community development, principally achieved through its major project Plant Dewi.
Plant Dewi is a registered charity which helps children and families across the diocese. It seeks to create a safe place to meet people at their point of need through Family Centres, Parenting Courses, Families Together Groups, Youth and Children's work and many other projects.
Tir Dewi
I look to the mountains, where will my help come from? My help will come from the Lord, who made heaven and earth. (Psalm 121)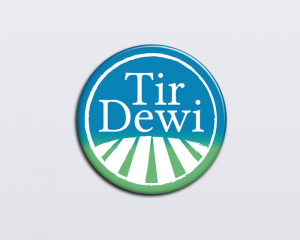 Tir Dewi is the diocese's farming support network.
Established in 2015, it offers a listening ear and a helping hand to rural families across the three counties who are facing financial or emotional difficulties.
It was conceived by the Bishop's Rural Affairs Adviser, Ven. Eileen Davies – a working farmer – who saw a gap in provision locally that was placing men, women and children at risk.
It is described by Co-ordinator Gareth Davies as "a listening post, a signposting service"
In other words, its role will be to identify the problem a farming family faces and find the best person or place to seek a resolution.
Acting together is the only way we can reach the most vulnerable and together find a positive resolution to the problems facing those who farm Tir Dewi, Dewi's land. (Canon Eileen Davies)
Tir Dewi is actively seeking volunteers to help answer and respond to telephone calls. Training is available so if you think you can help contact Gareth at gareth@tirdewi.co.uk or on 07970 180408
NEED HELP? CONTACT TIR DEWI ON 0800 121 4722
Other Projects & Initiatives
Funding for Projects
The DCSR is always looking to individual churches and groups to initiate projects that support the communities they serve. But it takes time and money. If you have the time, here are some suggestions that might help you find the money

The Community Foundation in Wales promotes and manages philanthropy. Its role is to strengthen communities in Wales by awarding grants to projects that make a sustainable impact on local needs, and to help clients make the most of their charitable giving.
---
Do you need funding for a project that will benefit your community?
The Cinnamon Network has lots of ideas for projects and micro-grants to help get you started.

Acts435 links those wanting to give with those needing their help. This happens through online giving, with the Church providing a physical, face-to-face meeting point where church volunteers meet with those in need and post these needs on the Acts 435 website. 100% of what is donated via Acts 435 goes directly to those in need. Nothing is removed to cover administration costs – if you give £80 for a cooker, that full £80 will go to purchase that item.
---
St Davids DCSR is a registered charity No 244178