Diocesan Conference
2021 Conference
The 2021 Conference took place online on Saturday October 2nd via Zoom
The Conference set five Priorities for the Diocese going forward. Children and Youth is a priority which had previously been agreed. The other four were voted upon at the Conference and are as follows:
Evangelism
Pastoral care
Social action
Discipleship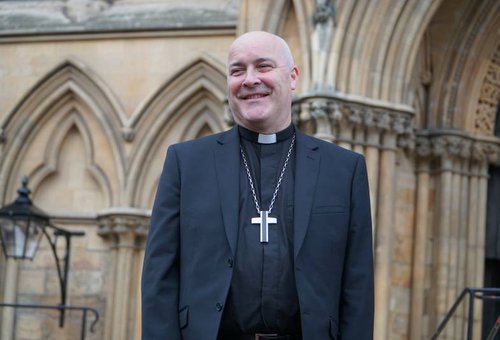 Keynote address on Discipleship by the Most Revd Stephen Cottrell, Archbishop of York
Green issues: Responding to the global climate crisis
Conference passed two motions designed to promote a diocesan response to the threat of climate change
1) As a symbol of our shared commitment to the Environmental Policy, we ask that Diocesan Conference ask every church in the diocese to consider swapping electricity supply to a 100% renewable energy source, and towards becoming an Eco-Church, and report on progress to Diocesan Conference by October 1st, 2022.
2) This conference notes the recent declaration by the Church in Wales of a climate emergency and supports its efforts to avoid climate extinction. Believing that "the earth is the Lord's and all it's fullness; the world and all that dwell therein." (Psalm 24:1), this conference urges the Diocese of St Davids to move beyond just becoming carbon neutral and instead to become carbon positive, healing God's earth by actively creating environmental benefits that remove Carbon Dioxide from our shared atmosphere. As a symbol of our shared commitment to climate positivity, we encourage the conference to encourage every church in the diocese to take immediate steps towards becoming climate positive.
Year of Discipleship 2022
The Archdeacon for New Christian Communities, Mones Farah, introduced the second of the three-year cycle of prayer, discipleship and pilgrimage, which will run from Advent to Advent
Question Time
Question Time is a regular feature of the Diocesan Conference in which members can submit questions on any aspect of diocesan life and activity and which are answered during the conference.
Check out the questions, find out the answers
All conference reports are now available online:
Conference Booklet - agenda, reports and papers [PDF]
Summarised accounts [PDF]
Stallholders