Bishop of St Davids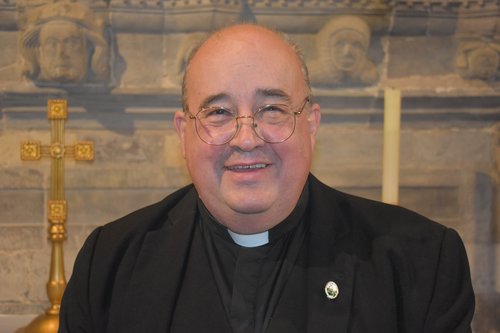 The Archdeacon of Carmarthen, Dorrien Davies, has been elected to be the new Bishop of St Davids.
Bishop-elect Dorrien has served his entire ministry in the Diocese of St Davids. Born in 1964 and ordained in 1989, he served initially as a curate in Llanelli before moving to Ystrad Aeron and then to St Dogmaels He then served as Canon Residentiary at St Davids Cathedral before being appointed Archdeacon of Carmarthen in 2018.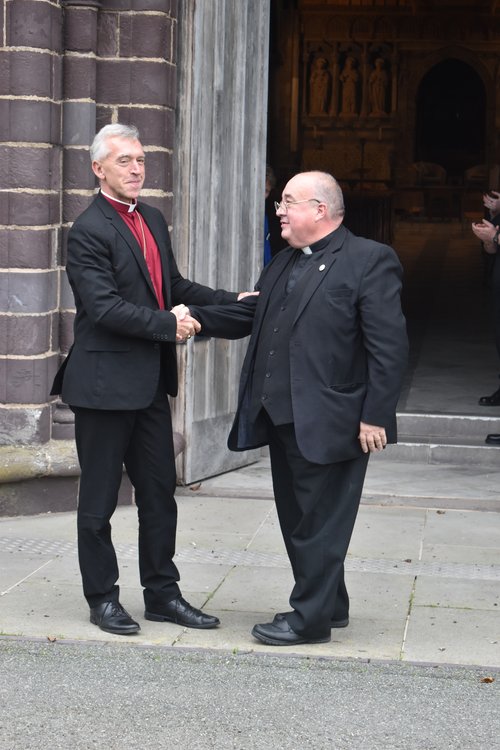 The Electoral College reached its decision after two-day meeting behind locked doors in St Davids Cathedral, at which the successful candidate required a two-thirds majority of the 46 College members to be elected.
Bishop-elect Dorrien will be the 130th Bishop of St Davids. He succeeds Bishop Joanna Penberthy, who retired because of ill-health in July after six years in the role. The appointment was confirmed at a Sacred Synod at Eglwys Dewi Sant in Cardiff on November 29th. A service of consecration will follow in Bangor Cathedral in January, after which the new Bishop will be enthroned in St Davids on February 3rd.
Announcing the decision, the Archbishop of Wales, Andrew John, said he was delighted. " His experience of this place and his deep wisdom and skills will all be deployed in both leading the diocese forward and bringing it together in faith and love. In his care, this diocese, as St David himself did, will be joyful , do the small things and keep the faith."
Bishop-elect Dorrien said: "It means a great deal to me and I look forward to leading this diocese to things both wonderful and new."