Bishop of St Davids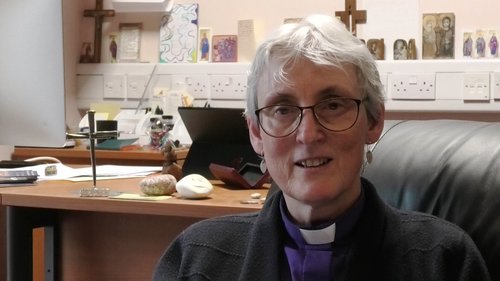 Rt Revd Dr Joanna Penberthy is the 129th Bishop of St Davids.
She was the first woman to be appointed bishop in the Church in Wales, following the Governing Body's decision in September 2013 to enable women's ordination to the episcopate.
She was elected in November 2016 and her appointment confirmed at a Sacred Synod of the Church in Wales on November 30th. Her consecration took place in Llandaff Cathedral on January 21st 2017 and she was enthroned in St Davids on February 11th.
It marks a return to the diocese where she ministered from 1993-2010 and where she was among the first women to be ordained priest.
Born in Swansea, Bishop Joanna grew up in Cardiff. She was educated at Cardiff High School and graduated from Newnham College, Cambridge. She trained for the ministry at St John's College, Nottingham and Cranmer Hall, Durham.
She was made a deaconess in 1984, ordained as a Deacon in 1987 and was among the first women ordained as priests in Wales in 1997.
She has served in the dioceses of Durham, Llandaff and St Asaph  She was also the Provincial officer for Parish Development and Renewal for five years. In 2007 she was appointed a Canon at St Davids Cathedral.
Canon Joanna left Wales in 2010 to serve in the Diocese of Bath and Wells but returned in 2015 as Rector of Glan Ithon, in the Diocese of Swansea and Brecon, based in Llandrindod Wells.
She is married to the Revd Adrian Legg; they have four grown-up children and one grandchild. Her interests include quantum physics (the subject of her PhD, gained in July 2019), reading and bird-watching.