Grants
There are many charitable organisations that offer financial support to clergy, their families and to ordinands.
Click on the links below to find details in the respective subject areas: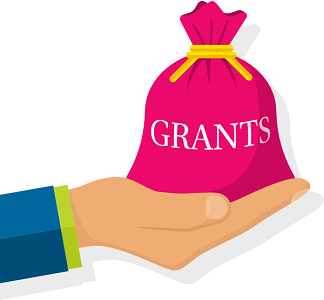 Turn 2 us
https://www.turn2us.org.uk/Get-Support
Turn2us is a national charity that helps people in financial hardship to gain access to welfare benefits, charitable grants and support services. The website has a search engine to look for grants and assistance.

The Listed Places of Worship (LPW) Grant Scheme gives grants that cover the VAT incurred in making repairs to listed buildings in use as places of worship. The scheme covers repairs to the fabric of the building, along with associated professional fees, plus repairs to turret clocks, pews, bells and pipe organs
Funding for Security Measures to Protect Places of Worship Against Hate Crime
The Home Office funding aims to reduce the risk and impact of hate crime at places of worship such as churches and associated faith community centres across England and Wales.
Grants of up to £56,000 are available per place of worship to cover the costs of installing up to three security measures from the following list:
CCTV (fixed cameras, not pan-tilt cameras)
Fencing and/or railings (no more than 2.1m high)
Manually operated pedestrian and vehicle gates
Door hardening, locks and mail box/mail bag
Reinforcing single glazed windows (with anti-shatter film or bars/grilles only)
Intruder alarms including integrated smoke/heat detection
Door entry access control (fob or keypad)
Video intercom systems
Lighting (building mounted)
The funding only covers the provision and installation of these security measures. It does not cover other associated costs such as licensing and planning permission, or ongoing costs such as charges for annual service, maintenance and monitoring.
All measures under the scheme must be completed and delivered by 31 March 2022.
Find out more + application details
The deadline for applications is 23:50 on 2 July 2021.