Health and Wellbeing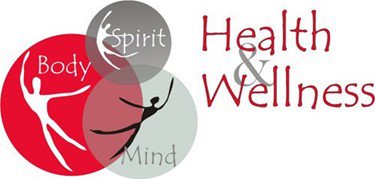 Supporting clergy health and wellbeing
"He gives strength to the weary and increases the power of the weak. Even youths grow tired and weary, and young men stumble and fall; but those who hope in the LORD will renew their strength. They will soar on wings like eagles; they will run and not grow weary; they will walk and not be faint." Isaiah 40:29-31
Clergy health could be one of the most vital issues we have in the world. The greater the level of individual clergy health, the more effective the clergy will be able to serve their congregations and communities with the message of hope, grace, and love.
Here you will find resources to help you sustain yourself… in spirit, mind, and body. The more effective you manage your stress and the healthier you are the better you will be able to serve the people in your congregations.
Scroll down for help with:
Relationships
Health (Mental and Physical)
Fitness
Stress and anxiety
Bereavement
Financial
Vocation
Retreat Centres
Apps
Disciplines of a healthy Clergy member
The following might be important practices or disciplines that clergy should attend to be healthy and effective:
Take Frequent Short Sabbaticals
Sustain Your Personal Relationship with God

Pray
Worship
Read and Study the Bible for Personal Insight

Maintain and Nourish Close Friendships

Develop and Sustain Peer Support

Maintain an Active Relationship with an Accountability Partner
Monitor Your Balance Between Work and Your Personal Life
Be Plugged in to a Group of Peers
Establish & Adjust Priorities Based on Periodic Review of Your Values
Set Clear Boundaries – Say "No" More Often
Care for Your Body

Eat Nutritiously
Be Physically Active
Get Adequate Rest and Sleep
Receive Regular Physical Exams
Do not feel guilty when you do not or cannot manage any of the above. This list is not complete, and we encourage you to add your own disciplines to the list.
Listed below are some sources which can help you as a cleric
RELATIONSHIPS
BRIDGE BUILDERS - https://www.bbministries.org.uk/
They support Christian people in the challenging task of living as models of reconciliation. They help towards transforming Christian culture – those ways of thinking and acting that are part of the fabric of Christian life which often go unexamined.
BROKEN RITES - https://www.brokenrites.org/
Broken Rites is an international group offering mutual support and information to separated and divorced spouses and partners of clergy and ministers.
LAW WORKS - https://www.lawworks.org.uk/
It is a charity working in England and Wales to connect volunteer lawyers with people in need of legal advice, who are not eligible for legal aid and cannot afford to pay and with the not-for-profit organisations that support them.
WOMEN'S AID – https://www.womensaid.org.uk/
Women's Aid is a grassroots federation working together to provide life-saving services in England and build a future where domestic abuse is not tolerated. It is provider of safe confidential services for women and children who have experienced any form of domestic abuse at any time in their lives
REFUGE - https://www.refuge.org.uk/
Supporting those who have experienced violence and abuse is at the core of everything they do. No matter what your experience – domestic violence, sexual violence, 'honour' based violence, forced marriage, FGM, human trafficking or modern slavery – they are here to support you.
MANKIND INITIATIVE - https://www.mankind.org.uk/
Our confidential helpline is available for male victims of domestic abuse and domestic violence across the UK as well as their friends, family, neighbours, work colleagues and employers. We provide an information, support and signposting service to men suffering from domestic abuse from their current or former wife, partner (including same-sex partner) or husband.
HEALTH (Mental and Physical)
CYNNAL – http://www.cynnal.wales/
Cynnal is a free confidential counselling service available throughout Wales for all members of the clergy, ministers of religion and their families. With Cynnal you can be assured that our support team is not only friendly and bilingual but also qualified to help you.
ST LUKE'S HEALTHCARE FOR THE CLERGY - https://www.stlukesforclergy.org.uk/
St Luke's offers to work with individual clergy and any diocese to enhance clergy wellbeing through resilience training workshops and reflective practice groups.
MIND CYMRU - https://www.mind.org.uk/about-us/mind-cymru/
They provide information, guidance and signposting to support around mental health. They are an unstoppable community of people in Wales who will not give up until everyone experiencing a mental health problem gets the support and respect, they deserve. Together with our 20 local Minds in Wales they are committed to improving mental health in this country.
TEENAGE MENTAL HEALTH - MYTUTOR.CO.UK
https://www.mytutor.co.uk/blog/parents/educational-advice/teen-mental-health-a-guide-for-parents/
SOULTIME APP - https://www.soultime.com/
It is an app which explores meditation from a Christian perspective – free trial followed by subscription
SLEEPSTATION – https://www.sleepstation.org.uk/clergy-support-trust/
We have partnered with Clergy Support Trust to help serving Anglican clergy and their spouses/partners to get the best sleep possible. It is an online programme to help clergy and clergy spouses/partners struggling with insomnia or poor-quality sleep. This offer is available within the UK and Ireland. Designed by doctors and backed by science, Sleepstation can help you sleep better. This online programme of support and guidance is fully funded by Clergy Support Trust.
HEADSPACE - https://www.headspace.com/
It encourages mindfulness for everyday life – free trial followed by subscription.
MIND AND SOUL FOUNDATION - https://www.mindandsoulfoundation.org/
We believe in a God who loves us AND cares about our emotional and mental health. Our faith and emotions are often kept separate. Our core leadership team of a psychologist, a priest and a psychiatrist have developed high-quality, integrated resources and bring a powerful message that BOTH are important. Mental health is rarely discussed in churches and Christian spirituality is seen as having little to offer the world of psychology. We want to bridge that gap.
To Educate: Sharing the best of Christian theology and scientific advances.
To Equip: Helping people meet with God and recover from emotional distress.
To Encourage: Engaging with the local church and mental health services.
MENTAL HEALTH FOUNDATION - https://www.mentalhealth.org.uk/
Since 1949, the Mental Health Foundation has been the UK's leading charity for everyone's mental health. With prevention at the heart of what we do, we aim to find and address the sources of mental health problems so that people and communities can thrive.
CINNAMON - https://www.cinnamonnetwork.co.uk/mental-health-and-wellbeing/
Supporting Mental Health and Wellbeing during COVID-19. Mental health is a topic we care about immensely at Cinnamon. We have often heard it said that loneliness is a key contributor to poor mental health. They provide good advice about mental health during the pandemic.
BRITISH PSYCHOANALYTIC ASSOCIATION - https://www.psychoanalysis-bpa.org/
Our mission is to promote the continuing development of psychoanalytic thinking and practice by offering an inclusive, contemporary training programme, complemented by extensive continuous development opportunities, a rich scientific programme, and a Clinical Service. BPA is offering up to 6 FREE sessions by telephone or video to anyone seeking mental health support during these challenging times.
ACC (Association of Christian Counsellors)- https://www.acc-uk.org/
ACC draws its distinctive ethos from the Christian traditions of pastoral care and the conviction that pastoral care together with professional and independent counselling and psychotherapy is an important service to the public. Hope and faith underlie the identity and work of our practitioners, who make no assumptions nor place any expectations or requirements about clients' beliefs, values, or lifestyle. We believe that to know that we are loved, and to love one's neighbour as oneself is an expression of God's love for humanity demonstrated in the life, death, and resurrection of Jesus. This love is expressed to people of all faiths and none, with full respect for the diversity of human experience, and for the freedom and autonomy of the person.
ST LUKE'S CLERGY VIRTUAL WELLBEING PROGRAMME - https://www.stlukesforclergy.org.uk/st-lukes-virtual-wellbeing-programme/
Specifically, prepared resources to support clergy wellbeing during a time of COVID-19 through reflection either individually or as a group. The St Luke's Virtual Wellbeing Programme is updated every Monday and all the resources will be available here for you to use as and when you need them.
REHAB 4 ADDICTION https://www.rehab4addiction.co.uk
Guidance and support for people experiencing problems with substance misuse and co-occurring mental health problems.
FITNESS
JOE WICKS THE BODY COACH - https://www.youtube.com/user/thebodycoach1
By far the most popular workouts now – with children and adults – seem to be by Joe Wicks @thebodycoach, who can be found on the link above on You Tube.
NHS FITNESS STUDIO - https://www.nhs.uk/conditions/nhs-fitness-studio/
Take your pick from 24 instructor-led videos across their aerobics exercise, strength, and resistance, and Pilates and yoga categories.
BBC SPORTS ACTIVITY FINDER - https://www.bbc.co.uk/sport/av/get-inspired/45245003
A selection of top sports people leads us every day on a 15-minute workouts and fitness videos.
COPING WITH STRESS & ANXIETY
SANVELLO - https://www.sanvello.com/
Clinically validated techniques for reducing stress and treating anxiety and depression (free premium access during COVID-19 pandemic).
HAPPIFY - https://www.happify.com/
Overcome negative thoughts, stress and life's challenges. Some free content, including stress reduction and cognitive techniques to address anxiety.
MINDSHIFT CBT – https://www.anxietycanada.com/resources/mindshift-cbt/
MindShift™ CBT uses scientifically proven strategies based on Cognitive Behavioural Therapy (CBT) to help you learn to relax and be mindful, develop more effective ways of thinking, and use active steps to take charge of your anxiety.
BEREAVEMENT
AT A LOSS - https://www.ataloss.org/
AtaLoss.org was founded in 2016 by Yvonne Richmond Tulloch to ensure that every bereaved person in the UK can find the support that they need. We do this by:
providing the UK's signposting website for the bereaved, directing the bereaved and those supporting them to information and services appropriate to their loss.
promoting and encouraging the bereavement support that exists.
plugging gaps in bereavement support where it is scarce.
training groups and individuals in bereavement care to mobilise local support.
CRUSE BEREAVEMENT CARE - https://www.cruse.org.uk/
Cruse Bereavement Care Wales's vision is that all bereaved people have somewhere to turn when someone dies: Rhywle i droi pan fydd rhywun wedi marw.
FINANCIAL
CLERGY SUPPORT TRUST - https://www.clergysupport.org.uk/sonsandfriends
Clergy Support Trust provides is a clergy support charity, established in 1655, which provides financial grants to Anglican clergy households in times of poverty, hardship or illness, health grants, wellbeing grants and debt support. Eligible beneficiaries include serving and retired Anglican clergy and their families, divorced and separated spouses and civil partners of eligible clergy, and widows, widowers and surviving civil partners of eligible clergy and ordinands.
CHURCHES MUTUAL CREDIT UNION - https://churchesmutual.co.uk/
It is a mutual society, a savings and loans co-operative owned and controlled by its members. Savings and Loan accounts are available to individuals who hold a recognised position within The Anglican Churches of Great Britain, The Church of Scotland, The United Reformed Church, The Methodist Church of Great Britain, The Catholic Church in England & Wales, and The Catholic Church in Scotland in either a paid or voluntary capacity. This includes a wide variety of associations including lay or ordained ministers, church council members, elders, office staff and trustees of church charities including church schools. The CMCU are also able to offer accounts to household members of people who qualify and to retired ministers.
MONEY ADVICE SERVICE - https://www.moneyadviceservice.org.uk/en
It is a government website giving free, impartial advice on money matters including the steps to consider if facing divorce or separation.
STATE PENSION ENTITLEMENT - https://www.gov.uk/state-pension-age
This website will help you to calculate your state pension entitlement at retirement.
TURN2US – https://www.turn2us.org.uk/
It is a charitable service helping people access money available to them through welfare, benefits, grants and other help. It gives a wealth of information.
CITIZENS ADVICE - https://www.citizensadvice.org.uk/wales/
The Citizens Advice Bureau provides information on your rights covering a range of topics.
VOCATION
APSE (The Association for Pastoral Supervision and Education) –https://www.pastoralsupervision.org.uk/
APSE is a network of people and organisations involved in Pastoral Supervision and interested in training pastoral supervisors. The members include healthcare chaplains, therapists, clinicians, counsellors, ordained ministers, spiritual directors, theological educators, church education officers and other professionals. The purpose of APSE is to promote high standards of pastoral supervision by: Fostering groups for the support, accountability, and continuing development of pastoral supervisors; Encouraging conversation amongst the various traditions and contexts of pastoral supervision and pastoral supervision education; Supporting initiatives in the training of pastoral supervisors; Providing a system of accreditation for pastoral supervisors and educators in pastoral supervision.
SCHOOL OF MEDITATION - https://www.theschoolofmeditation.org/
The School of Meditation is part of The World Community for Christian Meditation, a global and inclusive contemplative community made up of thousands of weekly groups in more than 100 countries. Founded almost 30 years ago, the Community has evolved steadily and grown to nurture the practice of meditation and to share this gift with others across an ever-growing spectrum of society – religious and secular. We see meditation as revealing the common ground between all faiths and cultures while respecting their uniqueness.
WCCM (World Community for Christian Meditation) – https://wccm.org/
The WCCM is a global spiritual community united in the practice of meditation in the Christian tradition. It shares the fruits of this practice widely and inclusively, serving the unity of all and building understanding between faiths and cultures. Members of WCCM span more than a hundred countries. There are about sixty-seven national coordinators. Its international centre is Bonnevaux – an ancient monastic site now dedicated to global peace and dialogue around the daily practice of meditation – near Poitiers in France.
RETREAT CENTRES
THE RETREAT ASSOCIATION - http://www.retreats.org.uk/index.php
The Retreat Association is a national Christian organisation set up to help people find ways of exploring and deepening their journey with God through spirituality and prayer. We are an ecumenical organisation supporting those from both inside and outside the Church in the following ways:
Finding a retreat - we promote retreats through personal advice;
Retreats - our annual journal listing 230 retreat houses and their programmes.
Spiritual direction - we help people find a spiritual director or companion.
Resources - for those wishing to deepen their prayer life.
Events - national and regional events with a focus on spirituality.
Training- including courses in spirituality and spiritual direction; leading retreats and quiet days.
SHELDON (SOCIETY OF MARTHA AND MARY) https://www.sheldon.uk.com/
We are an open and welcoming Community with a specialist care for people in ministry. Our Community offers good space for you. We have specialist resources for people in ministry.
LLANGASTY RETREAT HOUSE - https://www.llangasty.com/index.php
Llangasty Retreat House is a Christian centre, and a place for individuals and groups to develop their spirituality by means of retreats, conferences and study groups. A place of Christian Worship and Prayer, set in surroundings of peace, beauty and tranquillity, with wildlife in abundance that never fails to catch the retreatants attention.
NICHOLASTAN HOUSE - https://www.nicholastonhouse.org/
Nicholaston House is Swansea City Mission and Educational Trust's main charitable operation, having purchased the House in 1998 thereby establishing a Christian Retreat and Conference Centre overlooking Oxwich Bay. The focus of Nicholaston House is to be a centre for healing and restoration channelled through various retreats and courses, and to facilitate Christian groups for conferences and away days.
LORETO SPIRITUALITY CENTRE - http://loretocentre.org.uk/
The Loreto Centre offers an ideal location for those of all religions and none seeking a quiet place for peace, rest and prayer away from the stresses of daily life. The Loreto Spirituality Centre is available for groups who wish to conduct their own retreat programme, those requiring respite from ministry, individuals who either wish to take part in our organised retreats or enjoy a quiet retreat alone.
FFALD Y BRENIN – https://ffald-y-brenin.org/
Ffald y Brenin is a Christian retreat centre and house of prayer located in the breath-taking Preseli hills of West Wales. It is a place where you can seek God's creation, provide rest, and retreat, and encourage and resource people to pray.
PENTRAENANT HALL - https://pentrenanthall.co.uk/
A Multi-Functional Holiday & Residential Centre
for groups, families, conferences, weddings in a beautiful country setting.
ST BEUNO'S SPIRITUALITY CENTRE – https://www.pathwaystogod.org/org/st-beunos
St Beuno's offers a range of long and short individually guided retreats and is seen by many as a spiritual home where God feels very present both in the buildings and the surrounding landscape.
HEBRON HALL CHRISTIAN CENTRE – https://www.hebronhall.org/
Hebron Hall is an independent non-denominational Christian charity located on the outskirts of Dinas Powys and providing:
Conference facilities for residential and day conferences, training, retreats or house parties. Leisure facilities including swimming pool, sports hall, and tennis courts
A residential care home for older people
Sheltered housing
Set in seven acres, Hebron Hall offers a tranquil location yet remains within easy reach of the M4 motorway, Cardiff Airport and national and local rail and bus services.
SHELDON HUB – https://www.sheldonhub.org/
The Sheldon Hub is a safe place for people in ministry to meet, share and support each other. It is secure and free to use. It is for people in ministry to share ideas, advice, and resources for wellbeing, confidentially. The Hub includes where you can find:
A supportive online community,
Live directory of people and places
a bank of trustworthy advice
BONNEVAUX - https://bonnevauxwccm.org/
Bonnevaux is the international meditation and retreat centre of The World Community for Christian Meditation (WCCM). A residential community lives in the spirit of the Rule of St Benedict together with volunteers from many parts of the world. Bonnevaux serves global peace and unity among all traditions through dialogue, silence, and friendship. Our hope is that everyone who visits Bonnevaux will be touched by the spirit of peace and a deeper experience of silence. With this seed of transformation planted, visitors will then be better able to develop the contemplative dimension in their own lives and in the lives of the people with whom they live and work.
APPS
COLORFY - Colorfy is an adult colouring book brought into the digital realm. With a selection of images and mandalas to choose from, or the option to upload your own sketches to colour, you can spend hours in a flow state or focused meditation through this app. Pouring your attention into the beautiful designs can distract from your anxious thoughts and help calm you down. Self-critique is out the window, too, as the simple click-to-fill function of the app means you will never stray outside the lines.
DARE — Break Free from Anxiety. Dare to face your fears, whether you are dealing with anxiety, panic, worry, or insomnia. The Dare app can walk you through audio recordings to help you sit comfortably with your anxiety rather than avoiding it, a tactic that can just make anxiety worse. On-screen guides give you something to focus on while you breathe deeply, and plenty of additional helpful content is available behind the subscription.
NATURE SOUNDS RELAX AND SLEEP - Racing thoughts and ruminations are hallmarks of anxiety, but you can slow down, breathe deeply, and clear your thoughts with the gentle sounds and sights of nature in this app. From thunder and rain to crackling fires to bird sounds and more, there is something for everyone. Set the app timer to listen while you gently drift off to sleep or set one of the tracks as your morning alarm so you can start your day with a soothing sound.
SHINE - Anxiety is not the same for all people of all races. The Shine app was designed by black women specifically to address these anxieties that are specific to the black community, offering meditation practices, podcasts, a huge audio library, and community forums so you can tackle your anxiety alone or with the support of others like you.
BREATHWRK - If you have anxiety, you have probably tried a breathing exercise or two to help calm yourself. The Breathwrk app takes the science of breathing exercises even further by curating a collection of breathing exercises based on your goal: falling asleep, feeling relaxed, feeling energized, and alleviating stress. The app walks you through how to do each exercise and can send you daily reminders to remember to…well, breathe.
ANTISTRESS ANXIETY RELIEF GAME - You know those "fidget" cubes with all the little tools and gadgets on them to keep you distracted? Imagine a whole app full of these little fun distractions: that is the AntiStress app. With mindless games like bubble wrap popping, fidget spinners, pen clicking, soap carving, and many more, this app is a perfect tool to have if you ever just need a quick fix to help take your mind off what is making you anxious.
ANXIETY RELIEF HYPNOSIS - Whether you believe in hypnosis or not, this app is worth a shot because of its science-backed tools and techniques meant to help soothe your anxiety simply through audio experiences, including readings and pre-recorded sounds, designed to help relieve stress, anxiety, PTSD, and related symptoms like anger and OCD that may be exacerbated because of your anxiety.
MOODNOTES - Moodnotes lets you document your entire experience with anxiety in all of its forms. Built on Cognitive Behavioural Therapy (CBT) techniques and positive psychology, this app lets you understand and take control over the entire experience of anxiety. From taking a picture of your face to visualize your mood and writing down your thoughts at the moment you begin feeling anxious, to reading educational materials that help you get out of the cycle of "thinking traps" that can keep you feeling anxious, there is a wide range of techniques to choose from.
CALM - https://www.calm.com/
Seven-day free trial. A meditation, sleep, and relaxation app that also provides resources specifically for coping with COVID-19 anxiety.
MY LIFE - https://my.life/
Your emotions change. That is why MyLife offers a personalized mindfulness solution tailored to how you are feeling right now.
INSIGHT TIMER - https://insighttimer.com/
Always free. This is not a daily app, but rather a great library where you can search for various types of meditations and lengths by excellent teachers.
TEN PERCENT HAPPIER - https://www.tenpercent.com/
Guided meditations and practical teachings you can carry anywhere.
UCLA Mindful App - https://www.uclahealth.org/marc/ucla-mindful-app
With this easy-to-use app, you can practice mindfulness meditation anywhere, anytime with the guidance of the UCLA Mindful Awareness Research Centre.
MINDFULNESS COACH - https://www.mentalhealthapps.org/ Mindfulness Coach 2.0 was developed to help veterans, service members, and others learn how to practice mindfulness. The app provides a gradual, self-guided training program designed to help you understand and adopt a simple mindfulness practice.
GENERAL RESOURCES
Ten Top Tips to promote resilience while at home, developed by psychologists at UCL and others.
Mental health wellness tips from a practising psychologist, put together after several weeks of sessions covering mostly Covid-19 fears and worries