That's what friends are for...
St Michael, Llanfihangel y Creuddyn, in Ceredigion, has won the 2021 National Churches Trust Friends' Vote and will receive a special £10,000 grant to help pay for urgent tower and roof repairs to the Grade II* Listed church.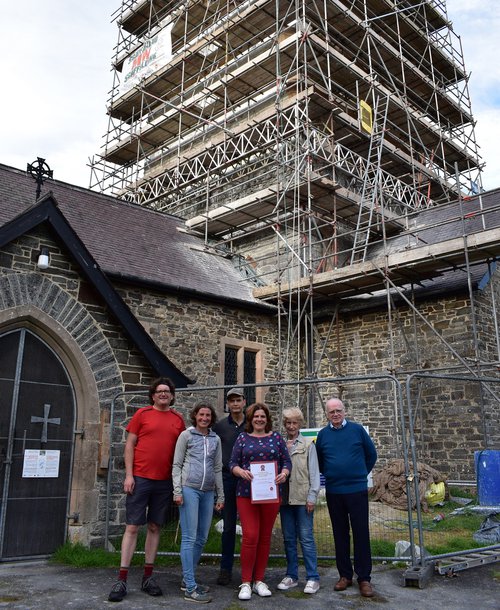 The repairs will help ensure that the magnificent building stands for at least another 500 years and continues to be a safe and welcoming place for the community and visitors.
St Michael's is a highly significant historic building in Wales. The church was built in the thirteenth century and is characteristically plain but dignified and retains its medieval character largely intact. It is one of very few complete Welsh Romanesque churches of cruciform plan with a central tower.
Rhian Davies, Treasurer from the church said: "We are absolutely thrilled to have won the Friends Vote and we're extremely thankful to the Friends of the National Churches Trust for voting for us. Without this award, we would have had to significantly scale back the scope of our works."
The additional funding will ensure that all the necessary works will be fully completed and will secure the future of the Church not only as a place of worship, but also as an important historic building for years to come.