Fighting the virus in St Davids Diocese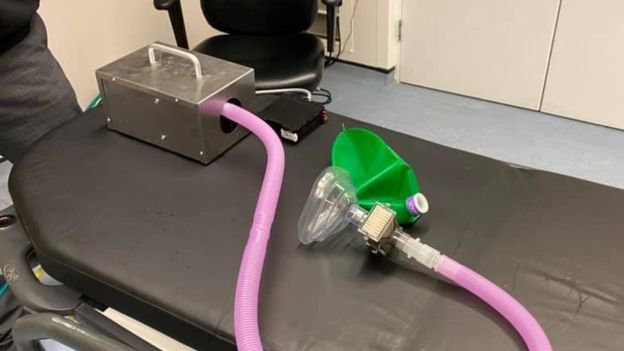 West Wales is at the forefront of finding new, innovative ways to tackle the Covid-19 outbreak.
A senior doctor at Glangwili Hospital in Carmarthen has teamed up with an Ammanford company, CR Clark, to design and produce a new ventilator that not only helps patients to breathe but also clears the room of viral particles.
Dr Rhys Thomas was "desperately concerned" at the lack of intensive care unit (ICU) ventilators to deal with the expected influx of patients.
It took just three days to design but it has already won the backing of the Welsh Government, who have given the go-ahead for 100 of the units to be produced a day.
A patient in Llanelli has already been treated using the machine and is said to be recovering well.
"It's simple and robust and specifically designed to work against Covid virus in a contagious environment," said Dr Thomas.
"Although it won't replace an ICU ventilator, the majority of patients won't need intensive care if they are treated with this ventilator first.
"The machine will [also] clean the room of viral particles and only supply purified air to the patient. The patient can self-care, releasing specialist nurses for other duties."
See what else Wales is doing to help beat the virus: visit BBC Wales News.