Art on the (Winter) Faith Trail
After missing two summers, Art on the Faith Trail is to return with a winter show at St Davids Cathedral.
The exhibition will open on November 2nd and run for four weeks.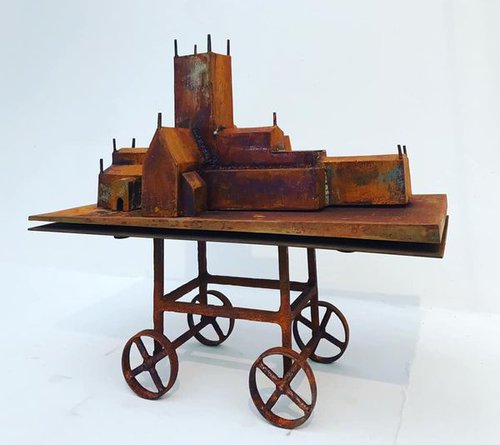 Art on the Faith Trail is (usually) an annual celebration of the link between art and sacred spaces. Normally, it is held in June and July. Local artists display work in a variety of genres in the cathedral and surrounding churches in North Pembrokeshire. However, the pandemic has made that impossible for the past two years. This limited return will re-establish the event.
The artists are
Richard Blacklaw-Jones,
Charlotte Cortazzi,
Tim Fudge,
Warren Heaton,
Robert Jakes,
Tony Kitchell,
Linda Norris,
Austen Pinkerton,
Lloyd Roberts,
Sarah Williams
Tim Williams
More information is on the Facebook page -Celf Ar Y Llwybr Ffydd / Art On The Faith Trail.
Picture credits: Charlotte Cortazzi, Tim Williams