Pobl Dewi
September 2021
Faith and the Senedd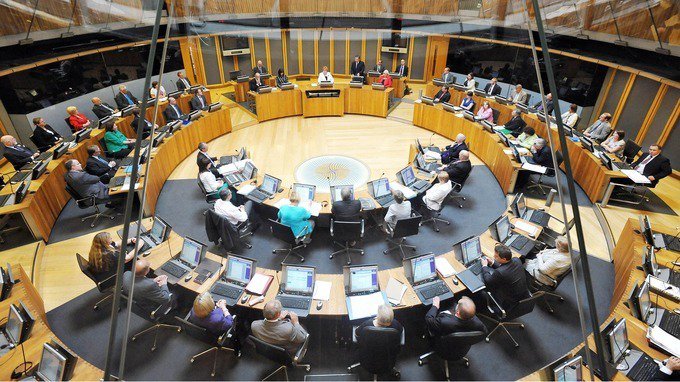 "a relationship between politicians and faith communities gives society the strength it needs."
In a wide-ranging interview, Elin Jones, MS, Presiding Officer of the Senedd, tells Lyn Dafis about the privileges and responsibilities of her office and the importance of Senedd links with faith communities.
The Pilgrim Prince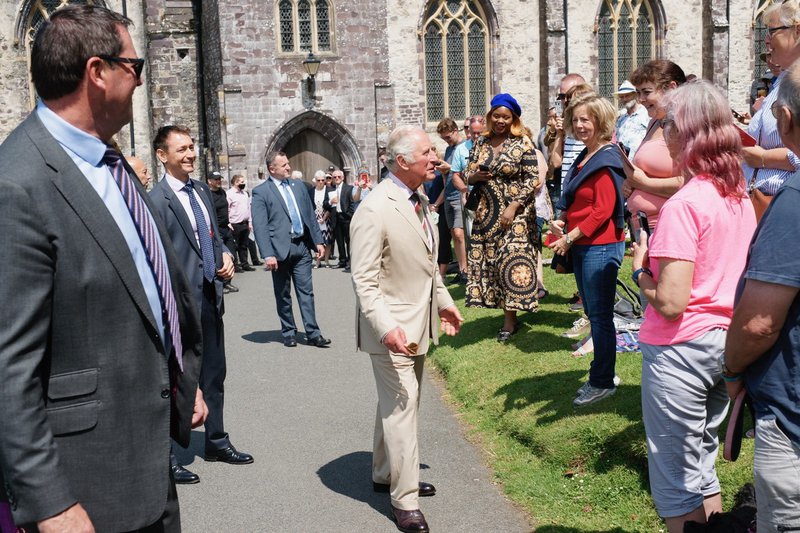 The annual summer tour of Wales by HRH the Prince of Wales took as its theme A Pilgrim Journey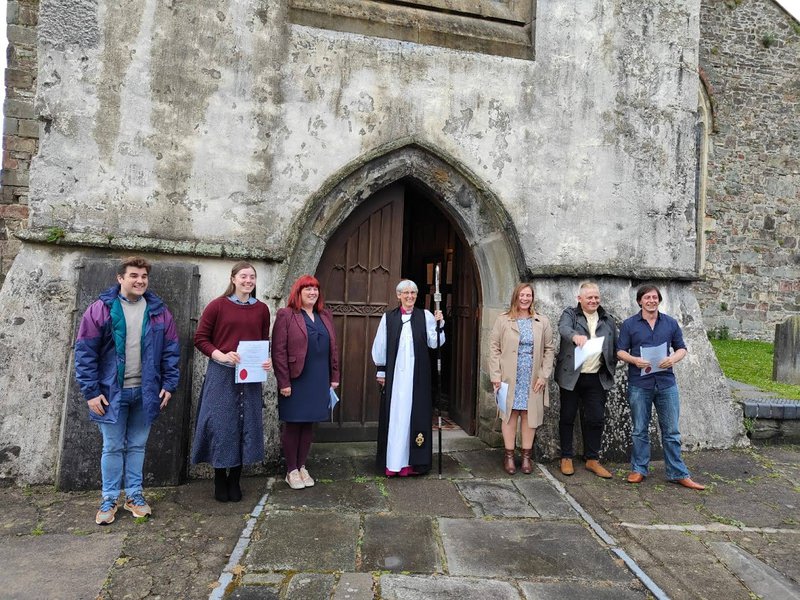 Impact 242 / Fourth Archdeaconry
A Licensing service for Lead and Pioneering Evangelists was held by Bishop Joanna on May 18th at St Peter's Church, Carmarthen
L to R: Ruach Mitchell, Molly Baldwin, Esther Lockley, Bishop Joanna, Michelle Lloyd, Revd Captain Rob Lowe, Mike Dare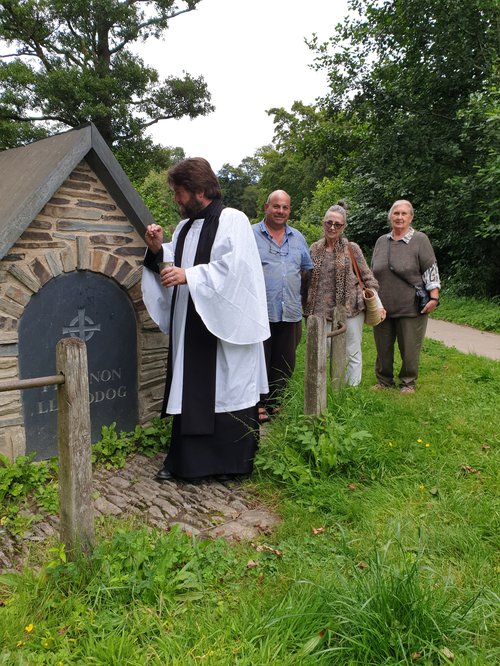 Well blessed: parishioners celebrate St Llawddog
St Llawddog founded a monastic settlement in Cenarth some 1500 years ago. The spring that Llawddog's community probably used for their water emerges under this modern canopy. An authenticated 1500-year-old yew in the churchyard is said to have grown from the saint's staff. The church council are keen to promote the saint's day (11th August) and encourage tourists to join in future events and celebrations.
Picture: Elizabeth Hall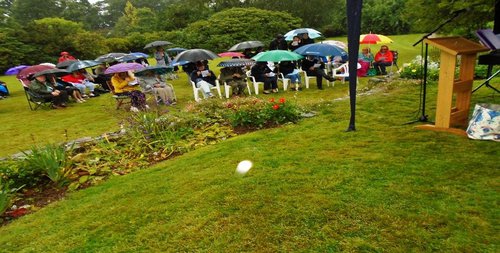 Aeron Bro Mydr members are not afraid of rain!
In spite of the wet weather and heavy showers in between lovely periods of sunshine, we held the summer service at Llanllyr on the Feast Day of Mary, Mother of Jesus, and it was good to see so many present. A wonderful morning of singing praise to God in hymns and prayers thanking everyone for their contribution and presence.
Focus on Remembrance
Alabaré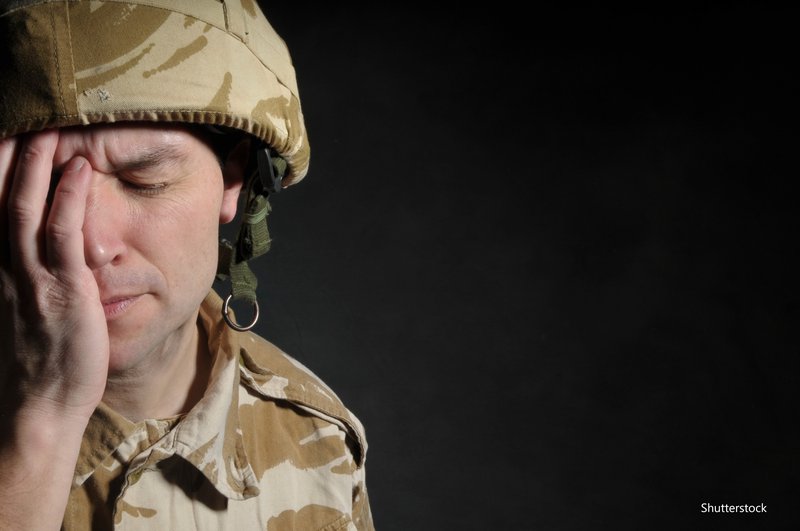 Kirsty Scullion explains the work of the Christian charity which provides homes for veterans
100 years of the Royal British Legion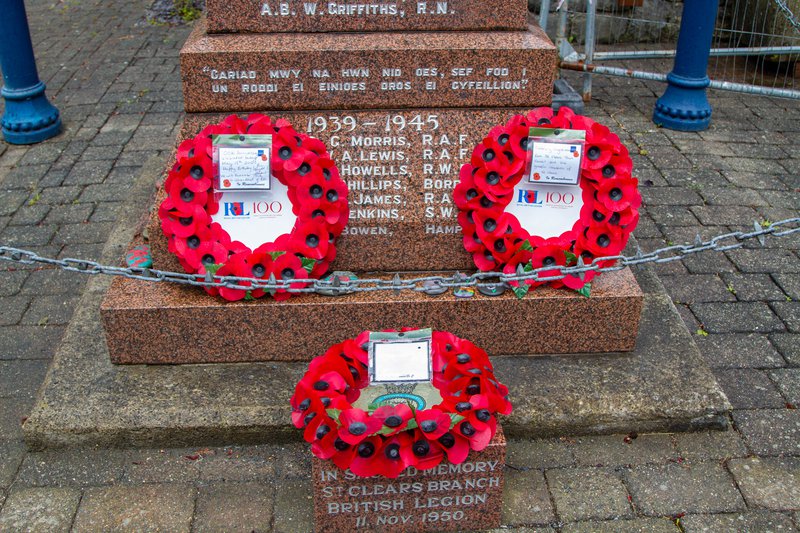 As the Royal British Legion marks its centenary, Jane Rees, from St Clears, looks forward to the resumption of normal service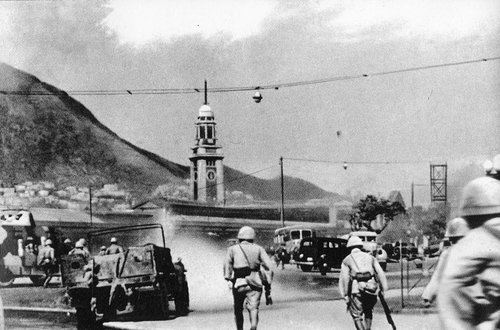 Tragedy and resilience
John Holdsworth recalls an unusual and moving service to commemorate the Welsh war dead in Hong Kong
Remembering as renewal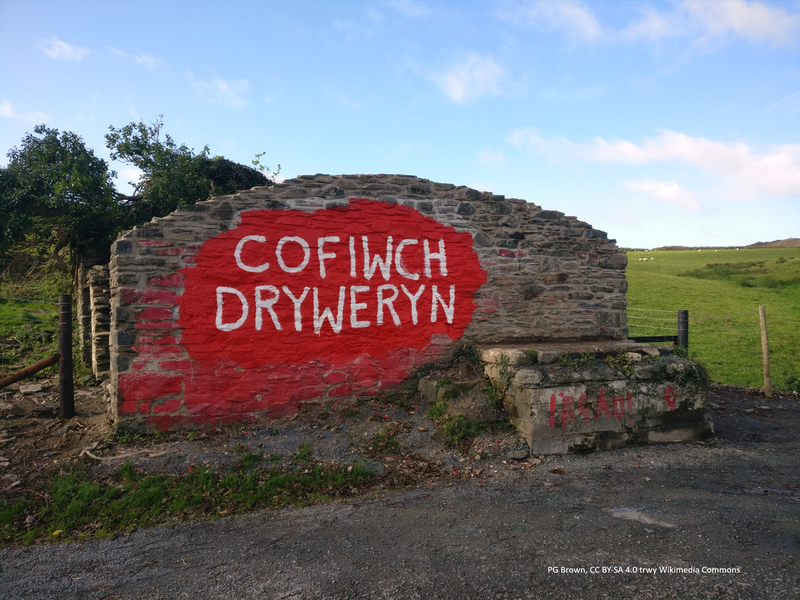 Remembrance can be painful, writes Lyn Dafis, but not remembering can cause even greater pain.
Thanksgiving for 100 years of work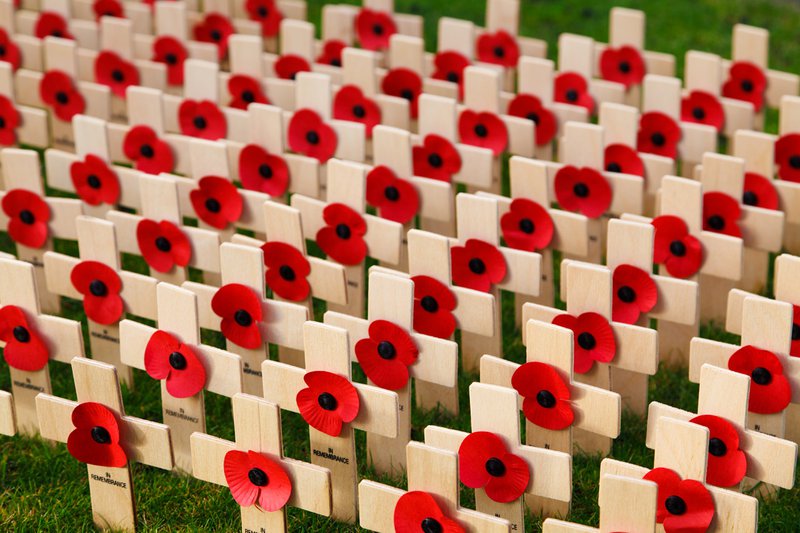 On 1st July this year, Jonathan Parker joined members of the Newcastle Emlyn branch of the Royal British Legion to commemorate a notable anniversary
A loved and cherished space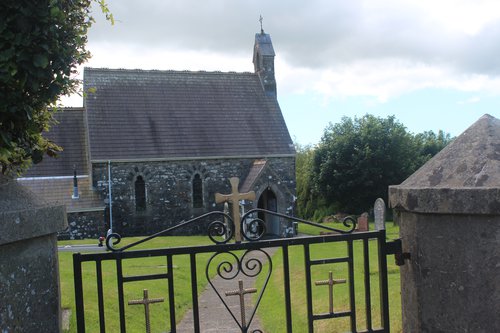 In the latest of her series of little gems, Caroline Evans highlights the treasures inside a small church in Pembrokeshire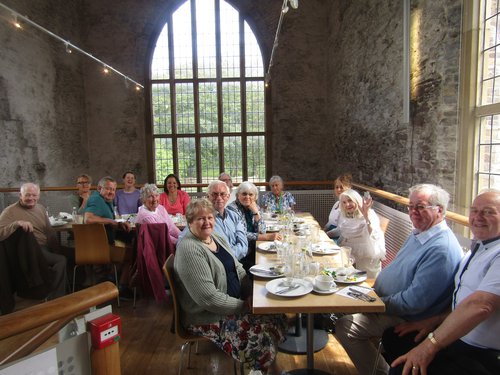 From the beginning of the first lockdown Revd Kingsley Taylor has been keeping in touch with the members of East Landsker LMA via daily emails. These emails have been shared further afield, even across the world, and have been published in two books Reflections and Reflecting.
However, this was a virtual pilgrimage and Kingsley felt a physical destination was needed. So, on 19th June, a pilgrim event was held in St David's Cathedral, starting with a meal in the Refectory, prayers at St David's shrine and ending with a special evensong led by the Dean. This was the first such event to be held in the cathedral post-lockdown and was enjoyed by all who came along.
Contributions to Pobl Dewi
We welcome articles of interest from readers in the language of their choice.
Articles and photographs should be emailed to the Editor
We regret we are unable to accept hard copies of articles or photographs submitted by post.
Photographs of children must have parental permission, confirmed in writing, for publication in print and online.
The copy deadline for the December 2021 edition is Friday November 5th
Disclaimer
Pobl Dewi and the Diocese of St Davids take no responsibility, liability nor share or endorse the opinions expressed in any of the articles contained herein.
All information is the responsibility of the person or organisation submitting the article.
Pobl Dewi takes no responsibility for any errors or omissions