Pobl Dewi
March 2022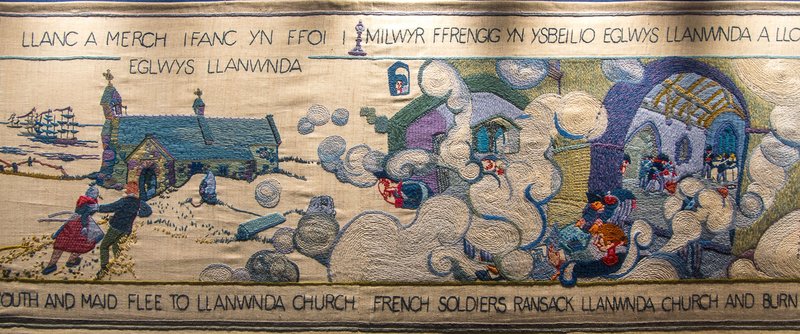 Remembering Jemima - a famous victory
This year marks the 225th anniversary of the last invasion of Britain by hostile forces, on the coastline near Fishguard. Naturally, the town plans to celebrate
On February 22nd 1797, French soldiers landed on the coast near Fishguard. But they were thwarted by a band of local militia and a group of "strong women", in their red coats and tall black hats, whom the invaders mistook for an army that was much larger than it was. One of them, Jemima Nicholas, has been part of Welsh folklore ever since. 225 years on, Fishguard still tells the tale.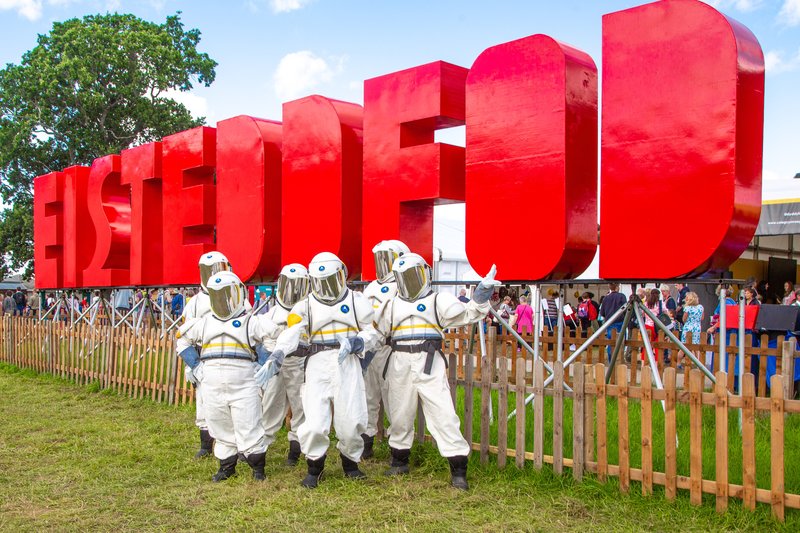 The welcome return of the Eisteddfod
The National Eisteddfod is an integral part of Welsh culture and will be held in Tregaron this summer .
It's been a two-year wait but it's finally on its way.
Living & learning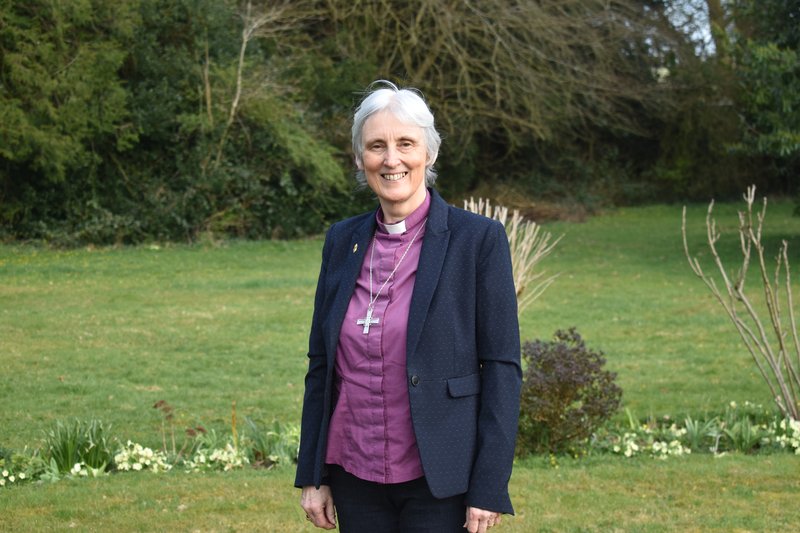 Bishop Joanna considers the meaning of longsuffering love
A higher calling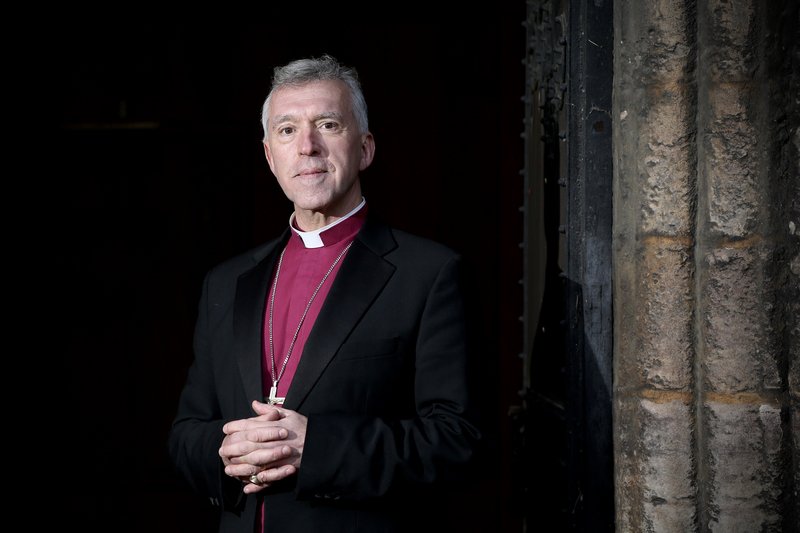 Richard John is immensely proud of his brother, the new Archbishop of Wales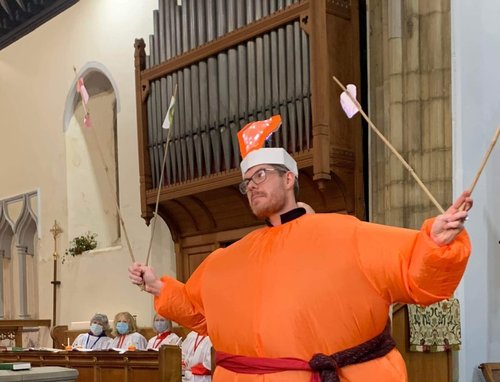 Simon Morbey, Pioneer Evangelist with Impact 242 (Haverfordwest), dressed as a Christingle at a Candlemas celebration in St Martin's, Haverfordwest, at which a collection was held for Plant Dewi. The congregation was careful not to pop him!
Creation care
Greener Discipleship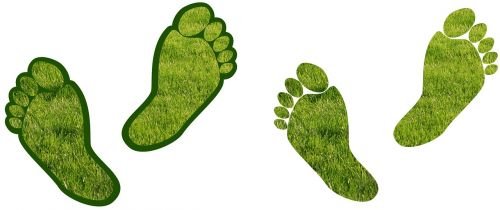 Go green, save the world!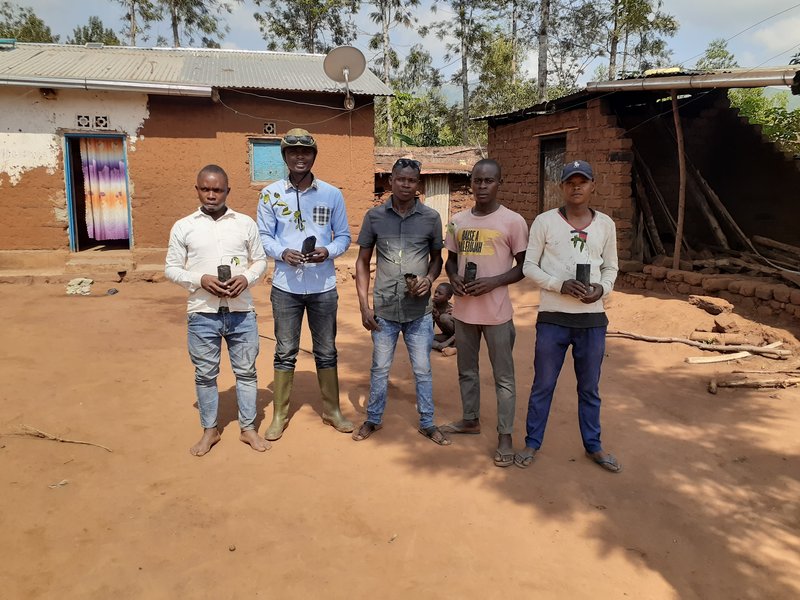 From Syria to Narberth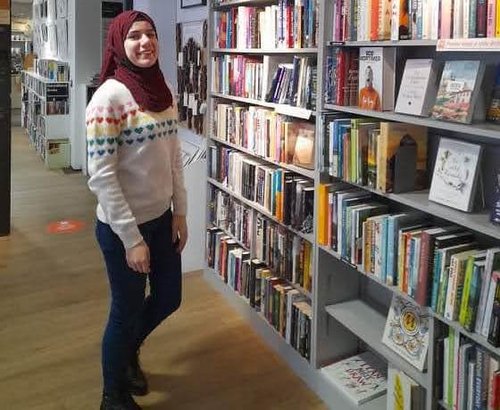 The Batak family arrived in the UK as refugees from war-torn Syria and were settled in Narberth by the award-winning community group Croeso Arberth. The family was welcomed, accepted and supported by the local community, says Shirley Murphy.
From Syria to Aberystwyth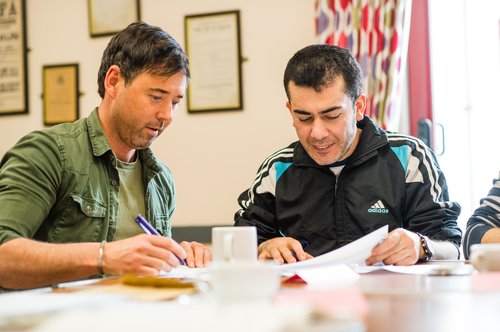 The charity Aberaid has played its part in welcoming Syrian refugees to Ceredigion since 2015, as Siôn Meredith, a member of Eglwys y Santes Fair, Aberystwyth, reports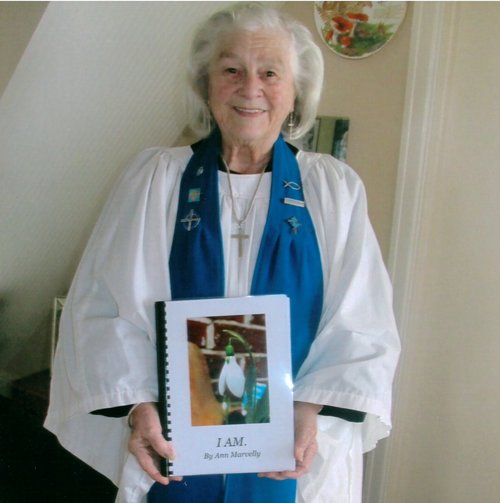 Honorary Reader Ann Marvelly holds a copy of her book I am, which she has written to mark 59 years of marriage to her husband, Trevor, who died a year ago on Easter Sunday. Ann felt compelled to put the collection of passages, prayers, poems and promises together as a tribute, with love, thanksgiving and respect. The book has been blessed by Bishop Joanna.
Easter Reflections
The Empty Tomb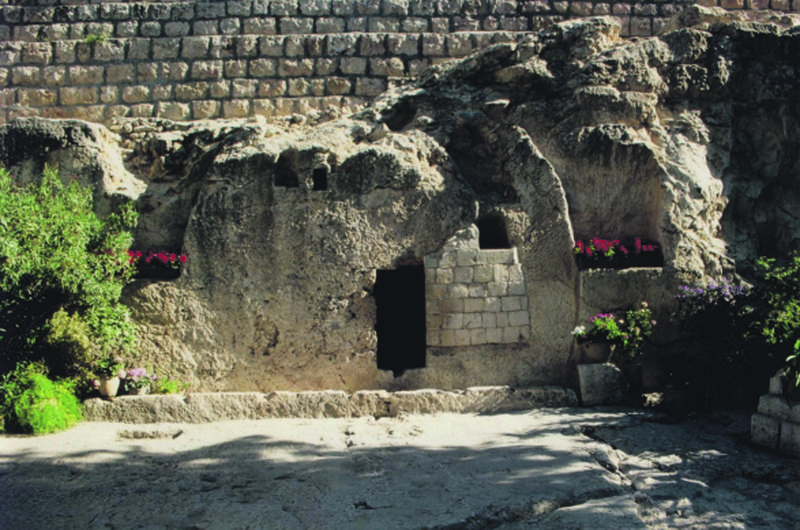 Celebrating the resurrection of Jesus is the highlight of the Christian calendar. There is no more important event in history, as Revd Paul Pritchard reminds us.
The Joy of Easter Morning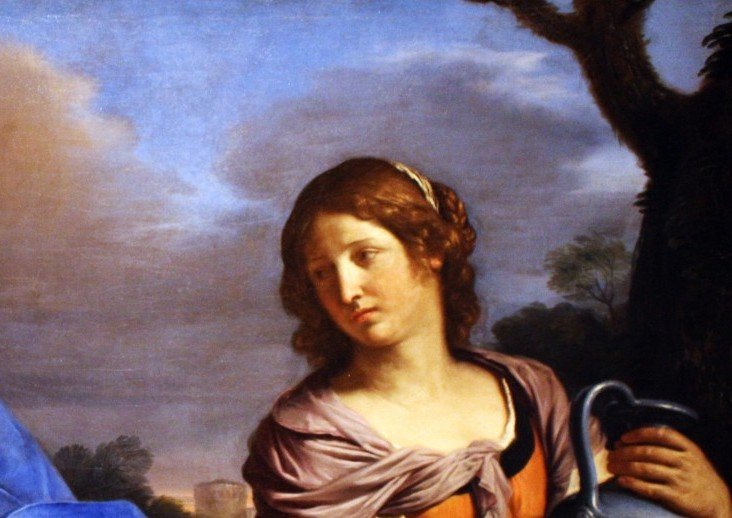 Revd Gareth Reid encourages us all to follow the example of Mary Magdalene by making room in our busy lives for our risen Lord
In My View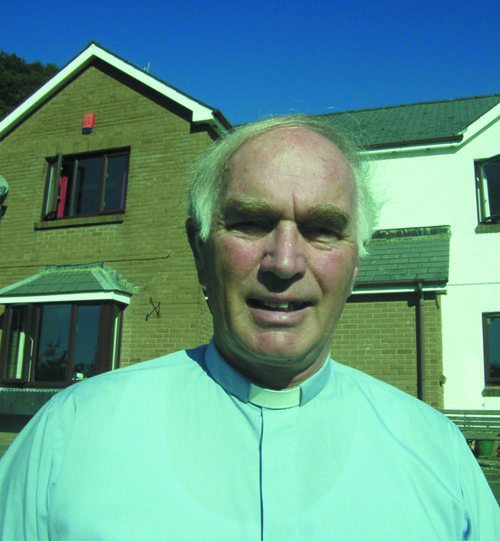 Church, State and the individual
John Powell is concerned about the current relationship between Church and State in England and Wales and found Archbishop William Temple's book, Christianity and Social Order, helpful
With heart and voice:
A book of 34 hymns (29 in English, 5 in Welsh) written by Canon Alan Meats to mark 50 years of ordained ministry in 2021. The hymns, for major festivals and general use, are also a resource for prayer and reflection. An electronic version of With heart and voice is available free of charge from the author (fennlan@yahoo.co.uk) but contributions to St Luke's Healthcare, which supports the health and well-being of clergy, are invited. To date, £870 has been donated.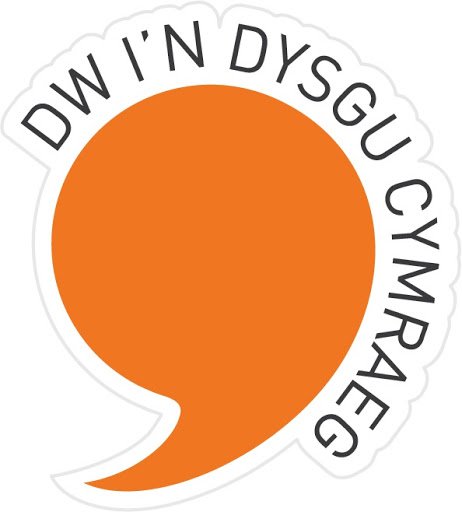 Are you learning Welsh? Do you need a helping hand? Then Pobl Dewi is here to help you.
These articles are in easier Welsh with a list of new or uncommon words (highlighted in yellow). The articles will be about the history, people and places in St Davids Diocese.
Our article for March: Derek Daniels looks forward to the National Eisteddfod in Tregaron
But we'd like your help as well. Here is your chance to put into action what you have learned. We would like you to write a short article for Pobl Dewi in Welsh!
You can write on any subject; the article should be around 300 words, and it would be good to have a picture to go with it. If you would like to write then someone from Pobl Dewi will be there to help so you don't have to think about all the little details. What is important is that your voice will be heard.
Please send your article to editorpd@churchinwales.org.uk using the title Welsh Learners
Contributions to Pobl Dewi
We welcome articles of interest from readers in the language of their choice.
Articles and photographs should be emailed to the Editor
We regret we are unable to accept hard copies of articles or photographs submitted by post.
Photographs of children must have parental permission, confirmed in writing, for publication in print and online.
The copy deadline for the June 2022 edition is Wednesday May 4th
Disclaimer
Pobl Dewi and the Diocese of St Davids take no responsibility, liability nor share or endorse the opinions expressed in any of the articles contained herein.
All information is the responsibility of the person or organisation submitting the article.
Pobl Dewi takes no responsibility for any errors or omissions