Written from the heart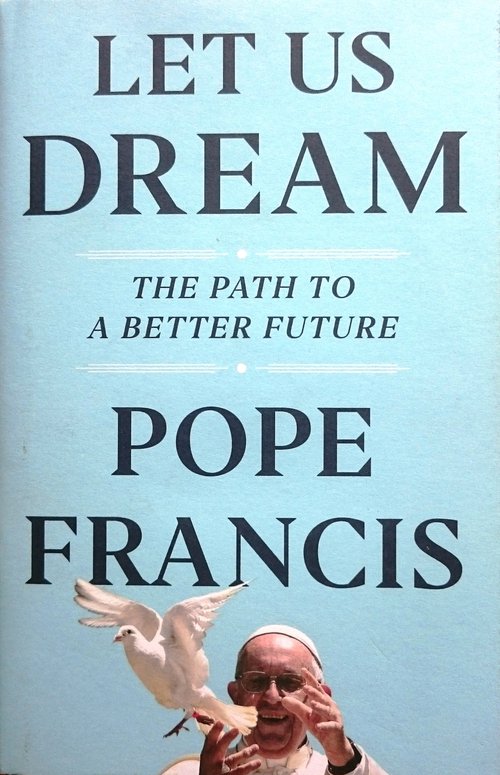 Let us dream; the path to a better future
By Pope Francis
Simon and Schuster UK Ltd; 2020
ISBN: 978-1-3875-0220-8
Price: £10.99
---
What an exciting read – and from such an unexpected quarter – Pope Francis himself is speaking to the world in words that will stir anyone to action. Written in the spring of 2020 when Covid began to sweep the world, Francis reflects on the change that is underway in everything. He shares three of his own Covid experiences – times of crisis that brought about a change in his attitude to so much. God's wisdom pours out on every page, so a short review can do little more than encourage everyone to read, reflect and act. Here is a manifesto for the Church.
"God asks us to dare to create something new. We cannot return to the false securities of the political and economic systems we had before the crisis. We need economies that give to all access to the fruits of creation, to the basic needs of life; to land, lodging and labour. We need a politics that can integrate and dialogue with the poor, the excluded, and the vulnerable, that gives people a say in the decisions that impact their lives. We need to slow down, take stock and design better ways of living together on this earth."
This leader of the Roman Catholic Church doesn't pontificate or preach from a remote window. He pours his heart out, sharing the pain of some of the many situations he has experienced. Here is a priest, a worthy successor to St Peter.
The ecological and economic crises are seen as a challenge to our humanity, for his focus is on the wellbeing of the lowliest and most vulnerable. He pleads for a more significant leading role for women in the Church and he has acted on it in the Vatican.
This is a radical small book. You won't want to put it down.
Canon Jeremy Martineau