Working to abolish human trafficking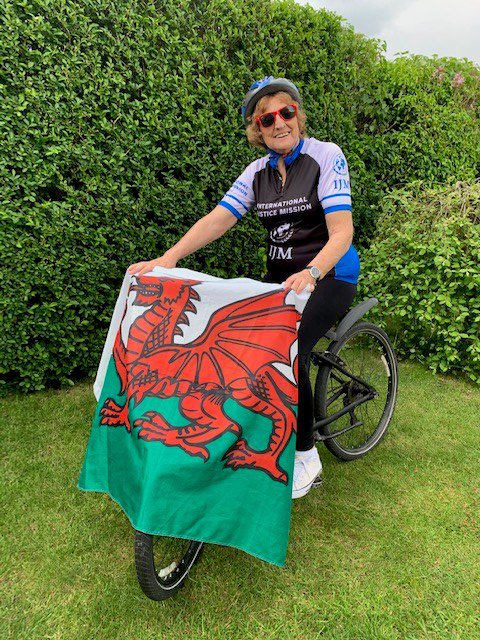 Kay Owen, aged 81 and one of the oldest members of St Mary's Burry Port Mothers' Union, was moved to raise funds for a Christian charity which seeks to rescue and rehabilitate children and young people caught up in the modern slave trade
Last summer I tuned in to Ffald y Brenin's monthly Prayer Day and heard a message from David Westlake, the CEO of the International Justice Mission (IJM). I discovered that IJM, based in the UK, is the largest anti-slavery organisation in the world. All those involved in the work are passionate about their vision to bring slavery completely to an end in our lifetime.
At the same time, I was devastated to learn that the pandemic was actually making it easier for perpetrators to carry out, and even expand, their evil practices, virtually hidden from detection by Covid-19 restrictions.
David explained that while IJM is a worldwide organisation they also deal with people trafficking right here in the UK. He even mentioned some Welsh seaports which are currently and actively used by slave traders.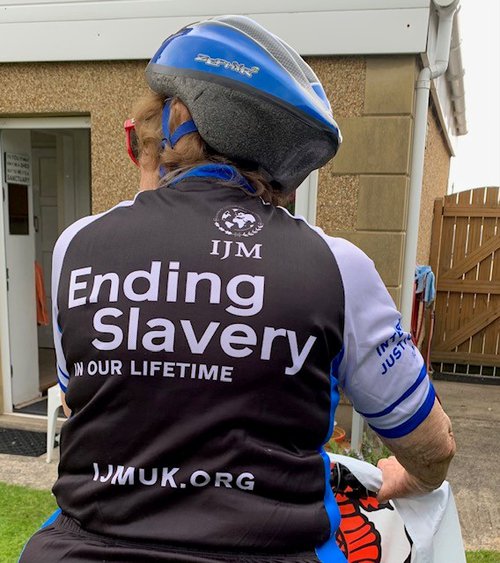 I was particularly taken with the IJM ongoing programme, where vulnerable children, often suffering violent abuse and sexual trauma, are lovingly rescued, restored and rehabilitated. IJM-trained teams are also able to identify other aspects of modern slavery such as young boys being exploited by the fishing industry and both men and women working as slaves right here in the UK, in domestic settings, nail bars and car washes, for example.
It was somewhat comforting to hear that the world-wide training given by IJM includes professionals from all walks of life, so that authorities are better able to recognise and enforce the full extent of the law to apprehend, prosecute and imprison these vile offenders.
I was horrified when David shared that, in the 15 minutes or so that he was speaking, 30 children would have been sold into sweatshops and brothels. Feeling led to help in some small way, I organised a sponsored half-marathon cycle ride (in between lockdowns!) where, thanks to the generosity of St Mary's Church, Burry Port, and the local community, over £900 was raised for this most deserving Christian charity.
David's talk included the suggestion that we find time to meditate on Romans 12:12: "Be joyful in hope, patient in affliction and faithful in prayer" on behalf of the outstanding work of IJM. (www.ijmuk.org)