The wider benefits of faith tourism
The value of our sacred spaces must not be underestimated, says Caroline Evans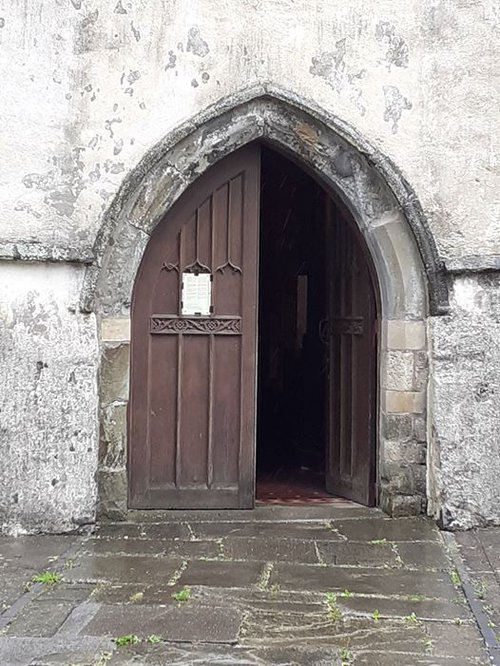 For those of us who care about the future of Wales's places of worship, the gradual lifting of Covid-19 restrictions offers a glimmer of hope that our sacred spaces could soon be open again for private prayer and contemplation, when we can, once again, work on our mission to welcome our pilgrims, our visitors.
The pandemic shut-down can be used as an opportunity to demonstrate the value of our churches at a time of national reflection about the past and the future. Each of our churches will be looking at the practicalities of opening up beyond service times to ensure everyone is protected and it is helpful to look once again at how we present ourselves: kerb-side appeal, signage, interpretation, leaflets, visitors' books, as well as the digital channels.
Like other diocesan groups, the St Davids Diocese Faith Tourism Group has not been able to meet face to face but its members have not been inactive and we are delighted that so many of our churches have now put their details onto the Explore Churches website which is increasingly being used as a virtual database of open churches. The results so far in encouraging our Wales churches to register will be presented at the next meeting of the Church in Wales Provincial Faith Tourism Group, chaired by Bishop Andy John of Bangor [pictured], and I am sure we will be able to hold our heads up!

A positive outcome from the Explore Churches site is the increased development of a Faith Tourism section on the Visit Wales website, who are finding it useful as a source. Sections include A Pembrokeshire Coastal Walk, Saints and Sea Views, and West Wales Special Places of Faith.
The Government is working to its document Welcome to Wales: Priorities for the Visitor Economy 2020-2025. It states that "a sense of place is central to Wales's international profile. Place-building means being distinctively Welsh: supporting authentic experiences and innovative projects that draw on Welsh culture, landscapes and adventure" and notes a shift towards experience-led tourism. The document further prioritises "tourist destinations must enhance what's already there, benefit the local communities and protect our landscape, heritage, language and culture."
Therefore, our churches are important not only to us, but to the health and economy of the nation of Wales.
If you are interested in Faith Tourism, please call me: 01267 202305.
Explore Churches https://www.explorechurches.org/
Visit Wales, Faith Tourism - https://www.visitwales.com/inspire-me/holidays/faith-tourism