What is a Local Ministry Area for?
Jeremy Martineau considers this question and proposes a methodical approach to mission which could involve the whole community
When a differently shaped geographical area for the LMA which includes Fishguard was proposed, we argued that that LMA should mean Local Mission Area. In some dioceses it does for they see the potential for mission. The emphasis on the ground has been so much on sustaining churches and regular worship, supplied by stipendiary clergy, that sight of broader ambitions has been forgotten.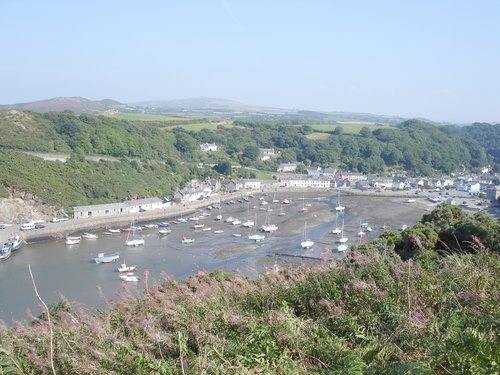 Get the basics in place – structures, office holders, financial accountability – but then get on with the job of mission, which is what all the focus on ministry should really be about.
Here are two strategies that will help.
(a) Ask all regular church attenders to list their activities in their wider community with their paid or voluntary work – in other words recognise what the people of God are already doing in the mission field.
(b) Plot on a map other organisations that impact on the area of the LMA – all public bodies – health, education, utilities, social welfare, fire, police, Welsh Government Departments, County Council, Community Council and voluntary organisations.
Are any of those in "a" involved in any of those in "b"?
List the issues that the local community around each church sees as important to them. Bring them together at the LMA council for a prioritising exercise. Which issue seems to be the one on which energy could be spent with effect?
Having chosen the key issue then apply all spiritual and theological expertise to find the inner resources that will arm the people of faith in their discussions and actions on this issue. Plan a central act of worship/time of prayer (max 20-30 minutes) for the whole LMA that brings all these spiritual resources to bear. Involve those with the expertise in this issue to take a lead part in this, with only a small part to be taken by the clergy. Invite the whole of the population to such a virtual event which should be on a weekday evening. The event should not be branded as either worship or prayer, but the content should include the special prayerful contribution from the faith groups.
Evaluate the impact and effectiveness of this approach. What lessons have been learned?
Perhaps members of the Diocesan Communications Team can help with planning the content of such an event.