What kind of shoes did Mary wear?
In the second of his occasional series of Armchair Pilgrim articles, Lyn Dafis muses on a painting which fuses fantasy, legend and reality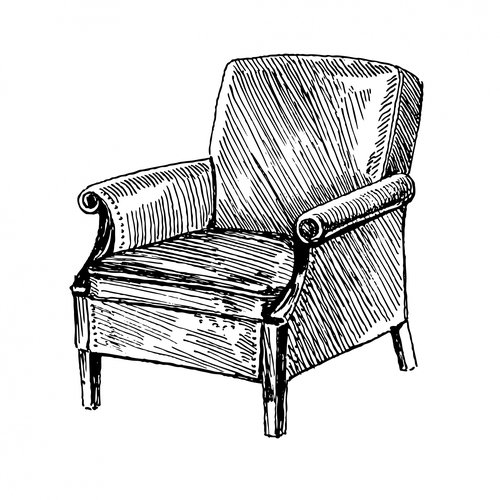 It wouldn't ever have crossed my mind to ask the question "What kind of shoes did Mary wear?" until I saw a painting by Clive Hicks-Jenkins. The picture I'm referring to is in the Dyfrig Chapel at Llandaff Cathedral and is entitled The Virgin of the Goldfinches.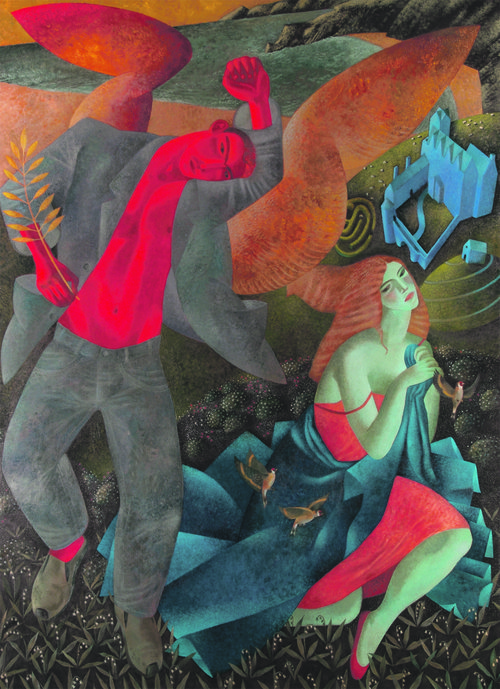 What struck me when I first saw the painting was Mary's bright red shoes. Shoes a teenager would definitely want to wear. I don't know if the artist intended to draw our attention to them but that's what happened to me. According to the artist, Mary got up early and grabbed a coverlet from her bed to keep her warm while venturing out. Behind her lies Cardigan Bay and the coast close to Y Mwnt and around her birds are flying, goldfinches.
But we have no time to ponder that scene properly before Gabriel appears, all muscular and red, with his wings filling the picture. The goldfinches are Gabriel's hosts. This angel, though, is absolutely believable. It would be impossible for the Word of God to ever come from his lips without making a big difference in your life, and certainly things would never be the same again after meeting a Gabriel like this.
But why goldfinches? According to the artist it was accidental because when he was working on the painting goldfinches came to feed in his garden.
It was only afterwards that he learned of the significance of the goldfinch in Christian art. Legend has it that when Christ carried his cross to Calvary a little bird – a goldfinch (or perhaps a robin) - flew down to take a thorn from Christ's crown, a drop of the Saviour's blood splashed on to its feathers and that the red of the blood is still to be seen on the goldfinch's head. Even at the Annunciation the shadow of Christ's death was present.
Although the picture is a fantasy in one sense, the artist has set Mary and Gabriel in a very real world of red shoes, bed coverlets, goldfinches and Traeth y Mwnt. It's not a fantasy after all.
And there is one other thing about the goldfinch which is relevant today. In the Middle Ages it was said that there was a mythical bird that would keep someone safe at the time of plague if one gazed directly into its eyes. Artists would sometimes use a goldfinch to represent that bird. I don't think I need I say any more at this time.
You can learn more about Clive Hicks-Jenkins' work on his website, http://www.hicks-jenkins.com/. He also has an interesting post discussing this painting on his blog, https://clivehicksjenkins.wordpress.com/2013/07/28/thoughts-on-the-virgin-of-the-goldfinches/
Picture: © Clive Hicks-Jenkins. Reproduced by kind permission.