Tragedy and resilience
John Holdsworth recalls an unusual and moving service to commemorate the Welsh war dead in Hong Kong
It was quite an unexpected and, in its way, moving sight to see the Welsh dragon flag flying from the flagpoles outside the Government building in Hong Kong. I don't suppose it would happen now, but this was 2009, whilst I was on sabbatical at the Theological College in Hong Kong and it was the setting for one of the most unusual Remembrance services I have participated in.
This was not November but rather St David's Day, as the Remembrance of the Welsh war dead in Hong Kong coincides with other expatriate celebrations, including an annual dinner with a famous Welsh speaker. That year it was Welsh rugby legend Clive Rowlands, and he attended the service with a small crowd of residents and visitors. The bilingual service was led by the Mission to Seafarers Chaplain, who hailed from Tenby.
The event sparked my own interest in the history of Hong Kong during the Second World War. I found that the local narrative was that Britain had more or less abandoned Hong Kong to its fate. The Battle for Hong Kong began on the same day that Japan invaded Pearl Harbor; and ended with surrender to the Japanese at Christmas 1941. There were many POWs and so-called enemy civilians in Hong Kong and they were detained in internment camps, one of which was at Stanley on Hong Kong Island. The site is still a prison today.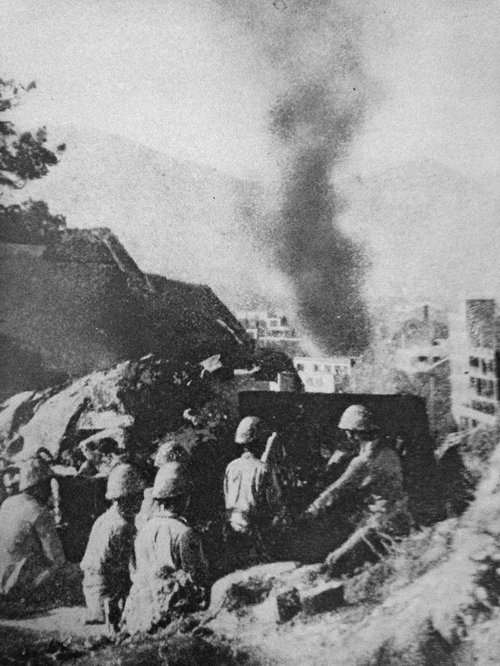 I spoke to the Anglican Chaplain at Stanley, himself the son of a Monmouthshire priest, who described to me how Stanley was virtually a last stand before surrender. Among those interned subsequently was a young Welsh officer, simply known in the camp as 'Bill' who became the camp cobbler, ingeniously making footwear from whatever could be found, so that women and children particularly did not go barefoot. We know him better as the 3rd Baron Merthyr, of Hean Castle in Saundersfoot. It's a small world, and Remembrance often reminds us of that. A small gathering, thousands of miles from home linked events and people from past and present, in a context of reflection about tragedy and the triumph of the human spirit.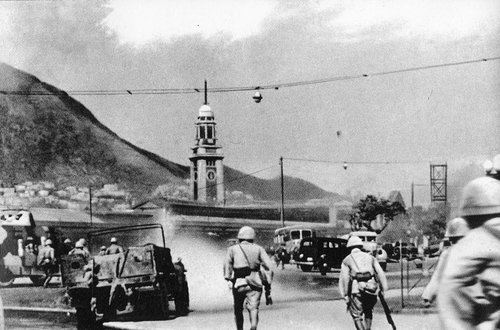 © Wikimedia Commons