Together to COP26
Marcus Zipperlen, Diocesan Creation Care and Sustainability Officer, highlights a way that we can all show our support for this year's international conference on climate change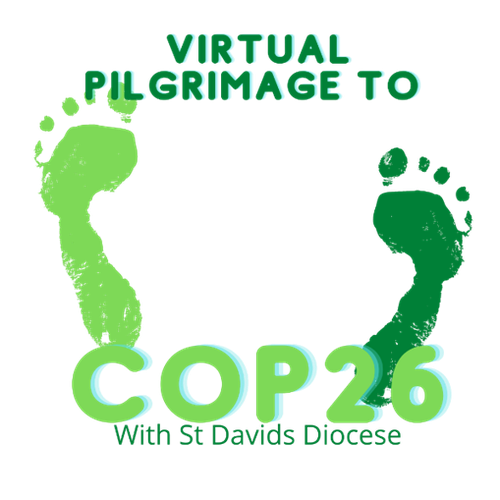 We live during a critical period in the story of humanity's care of God's good creation, and if we do not urgently limit greenhouse gas emissions and the destruction of species we will permanently disfigure the Earth and prevent billions of God's children from flourishing.
In political terms this year offers, in the words of John Kerry the USA's climate envoy, "the last best chance" to avert the worst environmental consequences for the world. By this he was referring to the United Nations Climate Conference (COP26) being held in Glasgow this coming November, when governments will try to agree commitments to reduce greenhouse gas emissions to zero fast enough to avoid a climate disaster. We must pray they succeed, and offer our help.
One way would be to take part in the St Davids Diocese Virtual Pilgrimage to COP26.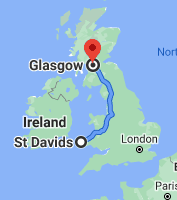 It is 408 miles from St Davids Cathedral to Glasgow centre and you are invited to make that pilgrimage either by yourself or sharing the distance with a group, starting on St Davids Day this 1st March and ending by 1st November, when the conference begins. It amounts to 2 miles per day (excluding Sundays), which may be fine for some but others of you may wish to share the distance with friends. And if walking really isn't your thing then you can nonetheless participate by offering two minutes of daily prayer for creation over those 210 days. We will provide some simple prayers you may wish to begin and end each leg of the journey with, whether walking or praying, or both. Naturally, we will have to be guided by the Covid regulations as to how many may gather to walk and pray together.
Interestingly, this journey was made in the sixth century by St Mungo, the patron saint of Glasgow, after he visited St David here in Wales. Mungo had been driven from Scotland by a hostile king and spent some time living and praying with St David, before making the return journey to Scotland on foot, and founding a religious community on the River Clyde where Glasgow now stands. There is a legend of St Mungo praying over a dead robin and restoring it to life, which speaks of his care for God's creatures. So why not consider following in St Mungo's footsteps and caring in a way that suits the needs of our time, offering prayers for the healing not only of individual animals but the whole of God's creation?
Over the coming weeks information and resources will become available on the Diocesan website and Facebook pages to help you take part in this virtual pilgrimage and share your prayers. I do hope you can join us.