Those old books
In the latest of his Armchair Pilgrim series, Lyn Dafis looks round his library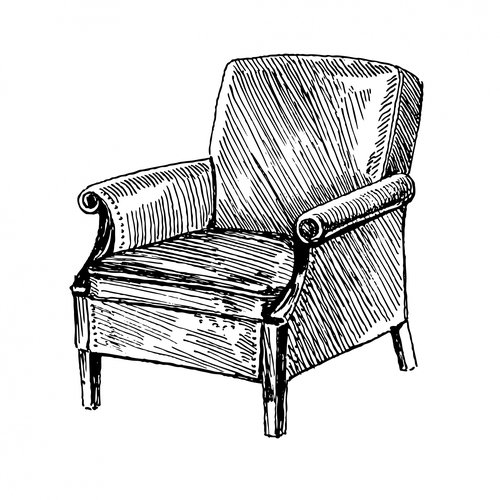 I love books. I have since a very young age. When I was in my early teens, my dream was to be a librarian. and I achieved that big dream and worked for twenty-five years at the National Library.
As a teenager, I also began to read the Bible seriously and that was central in the long term to the call to ordained ministry.
I was reminded of this when I was tidying up my bookshelves. Every now and again I decide (once again!) that I need to dispose of some of my books. I know that I'm not going to read them again since I bought them when going through some sort of fad – growing vegetables in pots, keeping chickens, knitting, learning a language like Polish, Arabic, Catalan , Dutch…
But I never achieve my goal because I always find myself reminiscing over one volume or another. This time I came across two books that had an extraordinary influence on my life, a Welsh-language New Testament and an English Bible.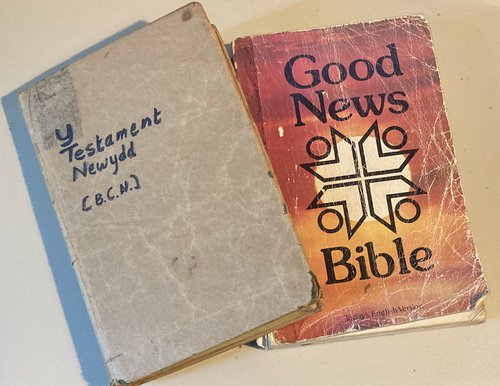 I received the New Testament (New Welsh Bible) as a gift at my baptism in 1975. As one who was brought up on the Bible of 1620 my eyes were opened to the wonder of the living picture of Jesus in the gospels and the early Church in the book of Acts. I read those books over and over again.
I bought the English Bible in 1976, it was the first English Bible that I owned. I remember the excitement of being in W H Smith's in Cardigan and seeing the new Good News Bible and buying it. The Old Testament then came to life as a result. Even today I cannot read some chapters from the books of the prophets without remembering the goose-bumps I experienced as I read them for the first time.
Although it took me a while to grasp what demands the Word was making on me, I came to understand that I was being called to serve God in some way or another. For the forty and more years since then the Word has been light and lamp. And even though I no longer use those two volumes – new editions have taken their place – I'm really glad that I never got rid of them of them in my folly.