The sky's the limit - why you should write your own personal blog
Shirley Murphy encourages readers to write their own
Even if you're not sure what a blog is, you've no doubt come across one at some point in time. I started my first one when I was studying for my degree. Due to my interest in writing and travelling I started it to talk about everything I thought was interesting in my life. But then I lost interest, it all came crashing down and I lost the blog page.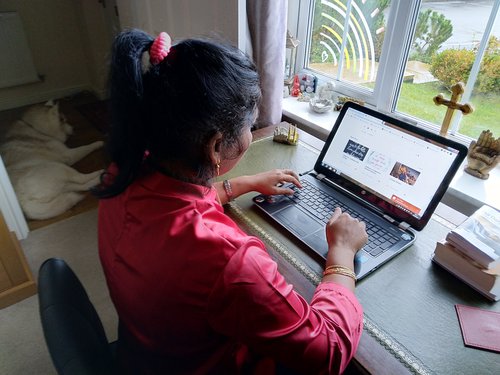 However, during these difficult times, when people are spending more time searching online for uplifting articles and spiritual guidance and growth, I thought it was the right time to start again. This time a blog to share my thoughts, views, interests and reflections. So I finally took the plunge and designed and started my own blog in August. It has been well received far and wide and it is lovely to see people regularly visiting my site and reading my articles. I write something every day that I feel is relevant and want to share with others. The important thing I have learnt is that blogging is useful to spread my message to a wider, less traditional audience.
So here are my personal tips of why you should really start thinking about having a blog for your church or even for yourself. Before you start, take some time to assess why you're blogging and what your personal goals are. To help have your unique blogger's voice you need to:
demonstrate personality and sound like a real person
tell a story
listen and interact
have a point of view
above all, have the discipline to keep publishing on a regular basis.
With a blog, the sky's the limit; it's raining blogs in these tech-savvy days. It's a great way of meeting new people, globally or locally. Blogging helps to spread ideas and make connections beyond geographical boundaries. It is one of the best way to connect with like-minded people, and also share your thinking about certain issues. The comment section of a blog is gold mine, where you also get to hear others opinions and points of view on the topics you are writing about.
Finally, passion is the foundation of blogging and your blog should reflect your personality and not something you are not. So if you would like to know more, or start your own blog, check out mine at https://www.revshirleymurphy.co.uk/ and then feel free to contact me anytime.