The return of yellow rattle
A small congregation on the border of Ceredigion and Carmarthenshire has begun to respond to the climate and ecological crisis, as Audley Burnett, a member of Creation Care, Extinction Rebellion and St Barnabas Church explains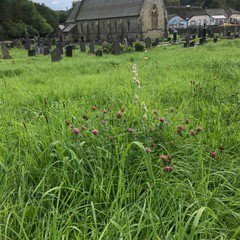 St Barnabas Church sits imposingly in the middle of the village of Drefach Felindre surrounded by two acres of churchyard, a third of which is taken up by graves. It is often not easy to know how to respond constructively to the pressing need to reduce our carbon footprint and directly help the environment, especially when it comes to the large old buildings in our care.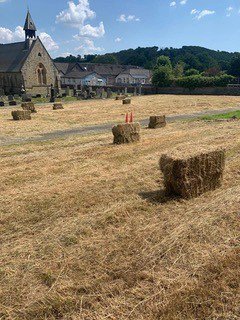 This summer we decided to return a large grass area to a traditional wild flower hay meadow and we made hay for the first time in over 40 years. A traditional hay meadow is immensely bio diverse. The grass had become pretty rough over the decades as the fertility had risen owing to hay not being removed. As a result the wild flowers had declined and with them the insect and wildlife.
The job was not easy and much of the work had to be done by hand and with small, old-fashioned farm machinery.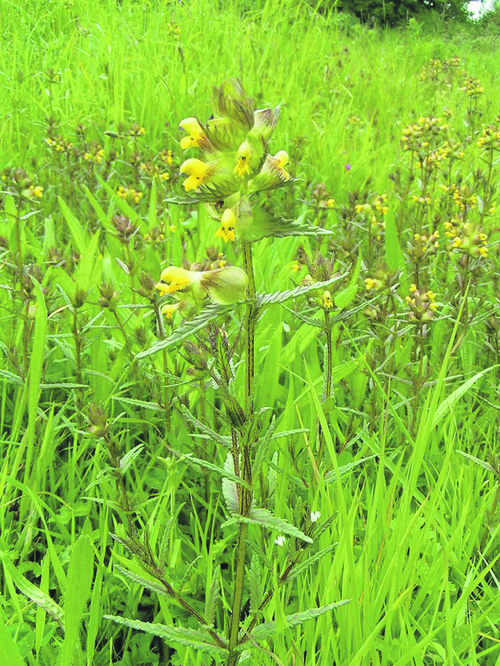 A team of volunteers raked up the last gleanings and cleared the overgrown paths prior to seeding with the traditional hay meadow flower, yellow rattle. The collection of the yellow rattle was a work of loving 'creation care' as we collected a kilo of the tiny seeds by hand from a local meadow!
We pray that time and the passage of God's seasons will be with us when we see the yellow rattle appear next spring. The pretty little parasitic plant will help to keep the rough grass down and encourage finer meadow grasses and delicate wild flowers.
Our project engaged a number of community groups and members beyond our really very small congregation. The church school of Penboyr began a nature survey, the local pub and villagers raised funds, and local farmers and others helped with the hard work. In all this we were blessed with the support and work of our new vicar, Jonathan Parker who led cheerfully from the pulpit and, with his family, worked on the meadow.
We plan to establish some fruit trees and place benches in the churchyard to allow our community to enjoy the new diversity and natural abundance in our midst. Small steps with the assistance of Nature's rhythms!