The nature of discipleship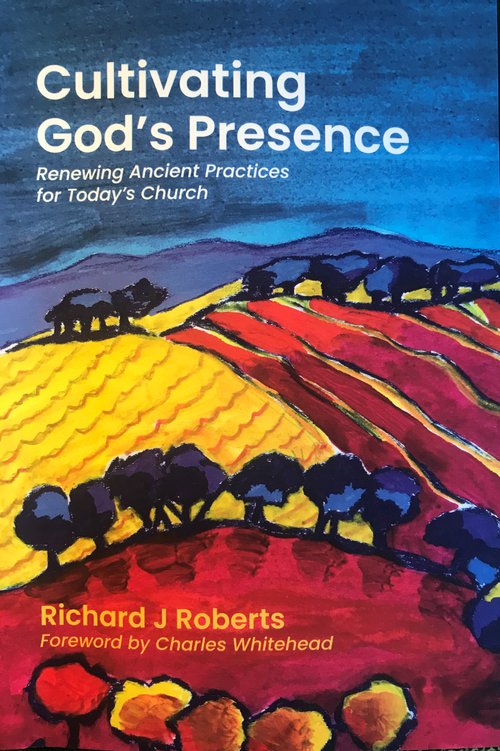 Cultivating God's Presence: Renewing Ancient Practices for Today's Church
By Richard J Roberts
Pub: The Finnian Press; 2021
ISBN 978-1-8384190
Price: £10.99 from Ffald y Brenin (https://ffald-y-brenin.org/shop/) & other retailers
---
This book has its roots in Ffald y Brenin, the retreat centre in Cwm Gwaun where many people have encountered God's presence. Dr Roberts, physician, psychiatrist and church leader, is one of its trustees. His book is a thoughtful reflection on the New Monasticism, with its proposition that the Christian monastic tradition contains elements that could be profitably integrated into today's Church. The recovery of ancient Christian practices, it is suggested, would help us to "a more intentional and challenging prayer life" and be a powerful incentive to carry the gospel into our local communities.
Dr Roberts remarks that "understanding the nature of discipleship is a key issue that will determine the future of the Church in the West". He notes that monastic rules, such as that of St Benedict, are in essence handbooks for discipleship, embodying the Biblical imperatives to love God and neighbour. Could they be adapted as a rule of life for us as disciples of Jesus today? Some suggestions are made as to how this could be done. Although there is merit in the idea of a personal rule of life, would a monastic rule be the best model? We do, after all, already have the Ten Commandments and the Sermon on the Mount.
Richard Roberts' main theme is that monastic rhythms of prayer and meditation on the scriptures cultivate spiritual attentiveness to the presence of God. Abiding in God's presence is inevitably transformative in the way suggested by 2 Corinthians 3:18: "We, who with unveiled faces all reflect the Lord's glory, are being transformed into his likeness". Recovering ancient practices of prayer and meditation should therefore "issue in visible change which can be seen by people around us".
The book's principal focus is on the monastic and missionary character of Celtic Christianity, its practices of prayer and pilgrimage. It was Irish monks who evangelised these islands after the Roman legions withdrew. For those Celtic saints, pilgrimage was not a journey in search of God, but a carrying of God's presence from the monastery into new places. Preaching as they went, they established churches and new monastic communities. Missionaries such as Brendan, Columba and Columbanus undertook perilous journeys, often by sea in small boats. How different from our often risk-averse, comfortable version of the faith!
Revd Peter Bement