The Irish connection
A new pilgrim route will forge connections between Pembrokeshire and Wexford. David Pepper, the new Pilgrimage Officer for the Wales side of the project, encourages readers to get involved
This exciting new route aims to build on and strengthen historic links between St Davids, Pembrokeshire, and Ferns in County Wexford. The project will be led by The British Pilgrimage Trust (BPT), Pilgrim Paths of Ireland (PPI) and partners with West Wales based Journeying and Guided Pilgrimage.
I'm delighted to have been appointed Pilgrimage Officer for Pembrokeshire, where I live. My role will be to deliver a full and inspiring pilgrimage programme by engaging with people from all communities.
Inspired by the friendship between St David, patron saint of Wales, and St Aidan of Ferns in the early Mediaeval period, it is intended that the new pilgrimage route will bring additional economic benefits to the area through sustainable tourism.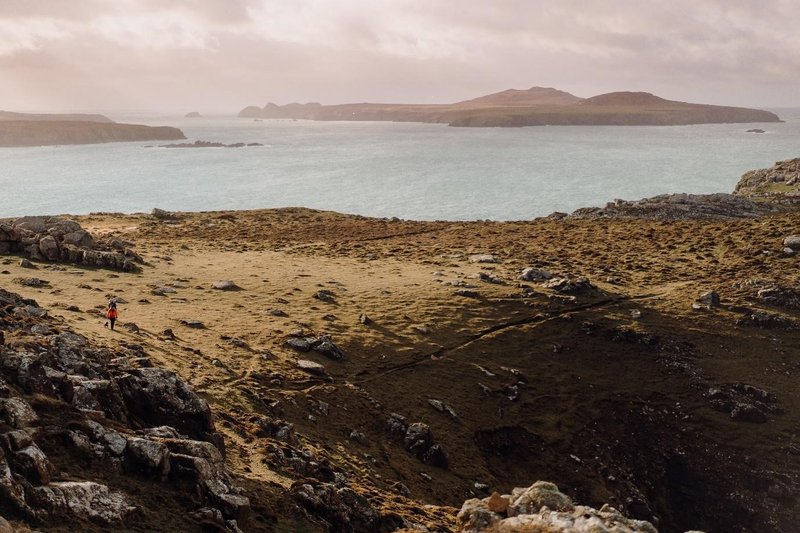 Ramsay Island
Modern pilgrimage is the fastest growing travel segment in Europe, with many travellers now seeking to find deeper meaning in their journeys. Recent research carried out by Interreg Europe has shown that pilgrims can generate 2.3 times the economic impact of conventional tourists, but with a much lower environmental impact.
For the project team it is about much more than just the economic benefits, as Guy Hayward, Director of British Pilgrimage Trust, says: "Pilgrimage has the potential to promote community and diversity in Britain's spiritual landscape, nurture our relationship with the land and add meaning and purpose to people's lives."
The BPT promotes a "Bring Your Own Beliefs" ethos, which encourages everyone to get involved and bring people together whatever their background.
Communities will be able to get involved through a variety of events, activities and the creation of resources and facilities to help the new route flourish.
The new pilgrim route between will be the primary legacy of the four-year ERDF funded project Ancient Connections, which runs until July 2023.
To have your say on the name of the new route, if you are interested in finding out more or getting involved in any aspect of the new cross border pilgrimage please visit:
https://britishpilgrimage.org/wexford-pembrokeshire-route-project/
Or contact me david@britishpilgrimage.org; tel : 07985339009