A success story, despite ongoing problems
In his latest article, Roger Dirokpa, Link Chairman for our Companion Diocese of Bukavu, in the Democratic Republic of Congo, talks about the Archdeaconry of Bukavu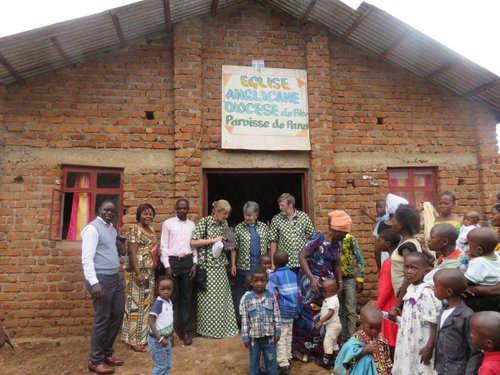 The Anglican Diocese of Bukavu currently has nine archdeaconries - Bukavu, Lake Kivu, Bunyakiri, Walungu, Tanganyika, Uvira, Idjwi, Fizi and Itombwe.
The Archdeaconry of Bukavu is the oldest and preparations for its formation began when our diocese was created in 1976. This archdeaconry was officially established in 1979 and was headed by Revd Mbona Kolini as the first Archdeacon. After being called to be Assistant Bishop of the Diocese of Bukavu, Revd Mbona Kolini was succeeded by Revd Ndimubanzi in 1981.
The Archdeaconry of Bukavu was very large and that is why, in 1986, the administration of the archdeaconry was entrusted to each deanery and they reported to the Bishop of the Diocese. After that, Revd Bahati Bali Busane, our current Bishop, was appointed Archdeacon of Bukavu until 2000. From April 2000 to the present time, the Archdeaconry has been headed by Venerable Ndimanya Bahati Jean Pierre, who was installed Canon in 2014.
Following the success of this archdeaconry under the leadership of Ven Ndimanya Bahati, and the growth in the number of worshippers, it was split into four archdeaconries (Bukavu, Lake Kivu, Bunyakiri and Walungu).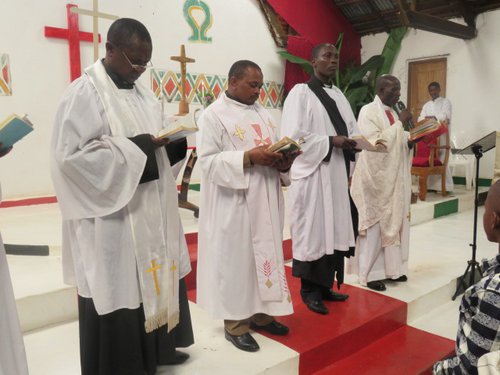 The Archdeaconry of Bukavu currently has 14 parishes and 24 priests. It has contributed to the studies of priests, evangelists, and catechists in various fields such as development, health, education, theology, and social work. The archdeaconry has also built churches on some plots of land it owns.
However, the troubles experienced by this archdeaconry are many and serious. Several problems are linked to its vast geographical area; travelling is difficult due to instability in the east of the country; there is often a lack transportation; the exodus of Christians fleeing instability and abandoning their villages, and the poverty of the population. All these problems have been aggravated by the Covid-19 pandemic. All the parishes in the Archdeaconry of Bukavu are affected by these difficulties and the priests live in difficult conditions with their dependents, which slows down the work of the Lord.
The Archdeaconry of Bukavu continues with its mission work, and to expand, and needs your support and prayers.