A steep learning curve
Luke Spencer, Associate Assistant Headteacher and Head of Expressive Arts and Health and Wellbeing, and his pupils at Ysgol Penrhyn Dewi, in St Davids, rise to the challenge of online lessons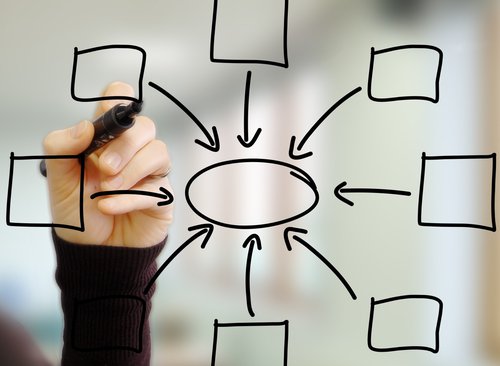 If you had told me 18 months ago that I would be teaching online and getting my pupils to hand in their work via the internet then I would have laughed. I have never been terribly technically minded, I began my teaching career with blackboards in the classroom and, if lucky, a whiteboard and an OHP (Overhead Projector for those of you too young to know what OHP stands for)!
The times of lockdown and online teaching have been a huge learning curve for both teachers and learners, with the latter probably knowing more than the former about technology. We have all adapted, re-written schemes of work and found a new way to approach our teaching and learning, as, indeed, as teachers we should also be constantly learning. I was worried about engagement when we were first told that we would be teaching our five lessons a day live online, but my fears were soon allayed as I saw my pupils logging into my lesson on the first day of term back in January. Very soon almost the full complement were there and, strange as it was for all gathered virtually, we had a productive and enjoyable lesson.
As a school we also noticed that five hours per day on a screen is tough and very tiring so we adapted again and changed the times of our school day to accommodate 'off-screen' time and 'well-being afternoons', but the high quality of teaching still continued.
There was much excitement amongst teachers and learners at returning to the classroom as this is the way we prefer to teach, where learning is at its best and where the wellbeing of our pupils can be most effectively ensured. It is unfortunate that with a subject like expressive arts we cannot sing or use instruments in the classroom yet, but it is still far more preferable being in the classroom than online with the young people.
If we do go back into a lockdown then we will all just slip back into our newly learned routine. I did hear a colleague lament that we would never have a 'Snow Day' ever again as we can now simply schedule a lesson online… something we will have to live with!