'Starless and Bible Black'
A dark winter's afternoon in December found Mick Dean, Diocesan Property Officer, driving down the hill into Laugharne, listening to King Crimson's 'Starless and Bible Black'
Fans of early '70s progressive music will no doubt know that the album title was taken from the opening lines of the radio play Under Milk Wood by Dylan Thomas, said to be based on the lives of locals from Laugharne.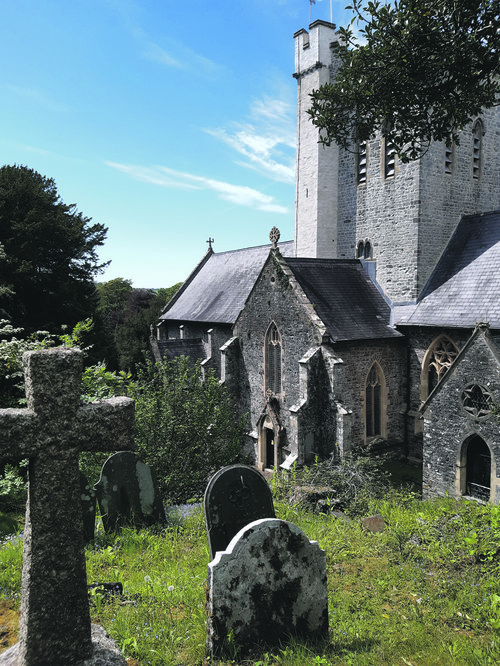 Halfway down the hill, St Martin's Church stands obscured from view behind a large dusty car park. Originally built in the 1400s, it underwent extensive renovations in the 1850s, resulting in the church we see today. Dylan himself is buried under a simple cross in the 'new' attached graveyard, but it was the graves directly around the church that piqued my interest. Under the gloomy, looming trees, we can also get a brief insight into the lives of those no longer with us.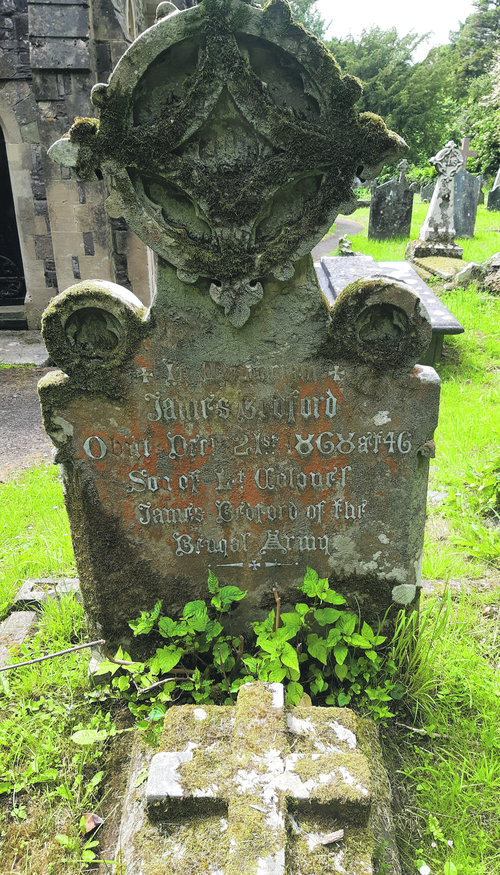 Around the family vaults built into the woodland bank, we find the gothic gravestone of James Bedford, the only detail being the 'Son of Lt Colonel James Bedford of the Bengal Army.' Perhaps James junior met his demise in the Punjab Sikh wars, or in the prevalent malaria outbreaks in mid-1800s India. Similarly, the grave of John Edwardes, who died in 1834, strongly suggests a nautical life spent on foreign shores, judging by the sea-faring nature of the witty and poetic epitaph regarding to his being at peace when meeting God.
But the most poignant gravestone is that of Private Willie John aged 22, killed in action December 27th 1917 and buried near Jerusalem (most likely in its defence against the Ottoman/German forces). Unfortunately, Willie's brother, John John, shares his grave, having been "killed by lightning" in 1914 aged just 15.
In these Covid days it seems we only ever hear bad news about the state of our contemporary world, and we forget that many before us were confronted with similar pitfalls in life.
Recovering from his recent encounter with a savage staffie, Beau the dog was in a pensive mood, watching my wanderings solemnly from the car. Perhaps he, too, was reflecting on those from starless and bible black Laugharne, who did (or did not) go gentle into that good night.