Shaping our future: a taste of theology
J-D Laurence, St Padarn's Tutor in St Davids Diocese, invites those interested in deepening their understanding of the Christian faith to join him for four taster sessions in the spring
Last year saw St Davids provide the highest number of new applicants to the Theology For Life programme in Wales. Since then those new students have been enjoying grappling with Christian doctrine and mission, with an Introduction to the Old Testament awaiting them next term. These students are all following the online course, run by St Padarn's Institute, both in central seminars and smaller local groups which we hope will be able to meet in person before we all forget what that was like!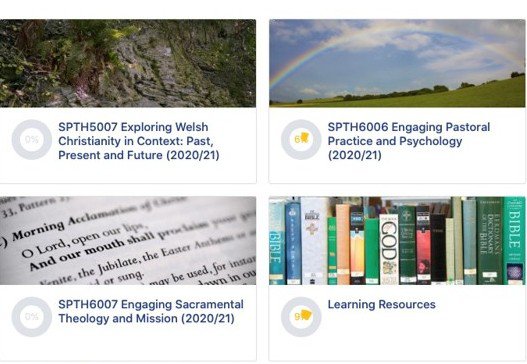 The current course has undergone a number of changes since it was first run as Exploring Faith a number of years ago. All the modules are brand new and have been validated by the University of Wales Trinity St David, meaning that after two years of part time study you can earn a Certificate, two more years for a Diploma, and then a further two years to earn a full undergraduate degree, a BTh in Discipleship, Ministry and Mission.
To give you an idea of what the experience is like, we are running a Taster Course of four sessions online with the theme Who Do You Say That I Am? starting on Saturday 24th April at 10am on Zoom with a session on The Person of Jesus Christ. There will then be three Tuesday evening discussions (27th April, 4th May, 11th May) focusing on The Body of Christ, Being a Disciple of Christ, and The Mission of Christ, respectively. These will each have a video to watch and an article to read in advance so that it gives a flavour of what studying the course will be like in advance of the university registration deadline of 31 May 2021 for the following September.
The course is for anyone who wants to deepen their understanding of the Christian faith, whatever your background. Some on the course are training for ordained or licensed ministry, or exploring their vocation, but the majority are simply pursuing it for their own interest. Come along and try the taster sessions - there is no obligation and the idea is to be inspired and see whether theological study could be the next step for you.
More information is available here https://www.stpadarns.ac.uk/en/courses/theology-life/ and further publicity with details about the taster course will be released from March.