Setting out on the road to COP26
Sophie Whitmarsh and companions embark on the diocesan climate-change pilgrimage
1st March 2021 was a beautiful day in St Davids, the sun was shining and, as is always the case, we celebrated St David with a Mass around the Shrine, with Bishop Joanna and Dean Sarah leading our worship. Unlike other years, however, we were still emerging from months of lockdown.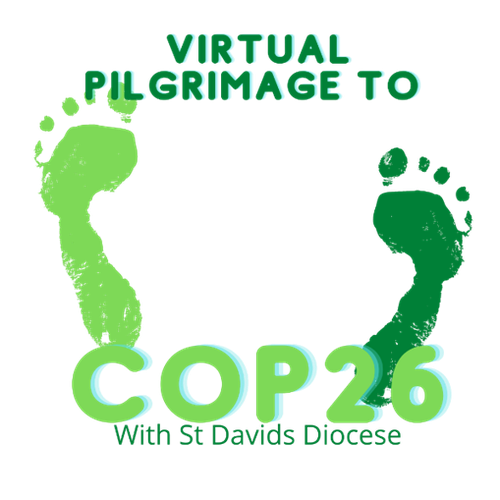 1st March was special for another reason this year. It was the day which Bishop Joanna designated as the beginning of the virtual COP26 Pilgrimage to Glasgow. An opportunity to raise awareness of the UN conference dedicated to tackling the climate extinction crisis, and an opportunity for each member of the St Davids Diocese (and further afield) to take advantage of the beautiful spring weather that we have been experiencing.
There are 408 miles from St Davids to Glasgow where the conference will take place this year, and so we were asked to commit to walking those 408 miles, collectively or individually, between March and November when the conference starts. Or, if we were unable to walk, to commit to 2 minutes of prayer every day. Whichever you chose, we were asked to do so in a prayerful way, paying attention to creation, and God's presence in the world.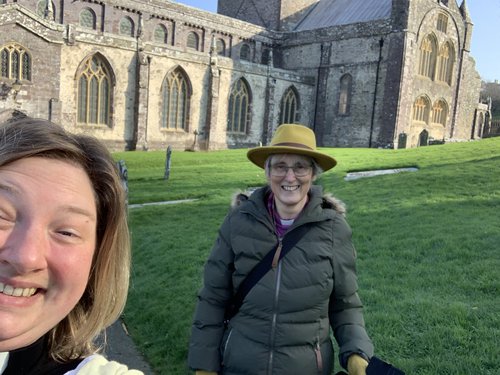 Following the service, Dean Sarah sent Bishop Joanna and me off on our pilgrimages with a blessing, similar to the blessing that St David would have given to those embarking on pilgrimage in the 6th Century. It was glorious, to stand in the sunshine and be blessed by Dean Sarah in such a setting, where hundreds of thousands of pilgrims have set out from, and returned to, for centuries.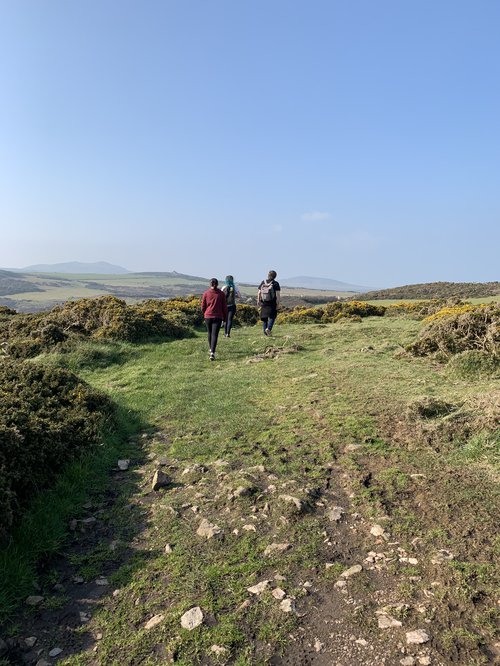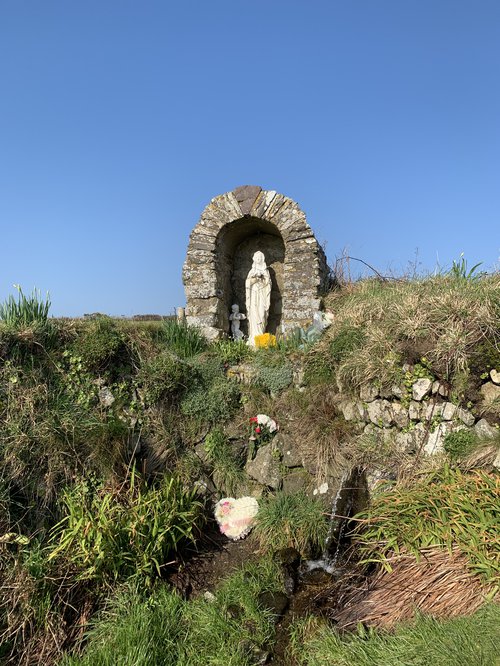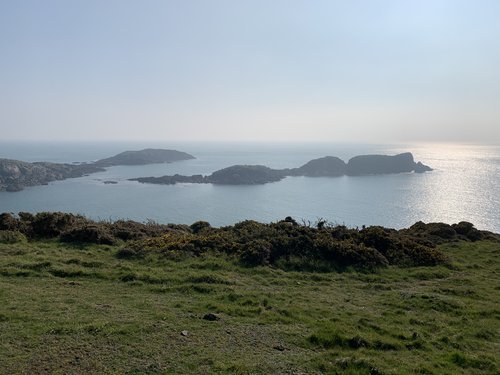 I was lucky enough to be accompanied by two of my daughters as we took an entire day to launch our pilgrimage. We left not long after Bishop Joanna, with our backpacks and prayer books, as we embarked on walking the 22 kilometres of the Dewisland Pilgrimage route, which took us to St Nons and all along the coastal path to Whitesands. We stopped at various points, said prayers for ourselves, for those who were on journeys elsewhere, for those who needed healing, and for others who had requested prayer from us. Most importantly, as we sat watching the sea and sky, looking out across to Ramsey Island, we prayed for creation, for the conference in November, and for all of creation to be reconciled to God.