Run the good race
Archdeacon Mones Farah encourages readers to get involved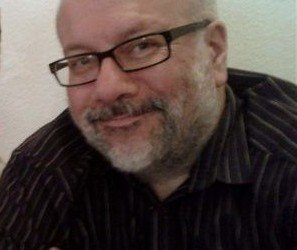 St Paul described Christian life as a race that we run and complete. Advent is upon us, and the baton will be passed from the Year of Prayer to the Year of Discipleship. The hand-over is different from that of a team relay race, for the invitation and the necessity for prayer continue and therefore we will have both discipleship and prayer running side by side.
Jesus invited individuals to join him, learn from him, watch him and imitate him. This call of Jesus still goes out to all who would hear, listen and respond.
The first disciples comprised a diverse group of individuals whom Jesus sought out and invited to join him. They were such a motley group that I am sure they raised eyebrows as they walked up and down the Holy Land, and beyond, in the company of Jesus. This is just as we are today and have been throughout history: different and diverse but with the greatest commonality, attachment to Jesus. Be in no doubt: when called by Jesus, each of us is called to a life of discipleship and attachment to our Saviour, God's only Son.
A life of discipleship doesn't just happen, it is something that needs to be invested in in a multifaceted way. Therefore from Advent 2021 to Advent 2022, we will focus on developing all who belong to our diocesan family into a deeper sense of discipleship. The tools that we will be deploying are as varied as each individual, church and LMA. Throughout the year we are making study material of scripture and spirituality available, engaging in a focused consideration of the main themes of Christian beliefs and doctrine and painting a picture of a disciple's life and character. Thus, we will all be encouraged to grow in spiritual maturity and in our identity as Christians, for, to date, there remains a gap between who we say we are (Christians, disciples of Christ) and the way we live our daily lives.
The year runs from Advent Sunday with daily reflections on the Gospel of St Luke. Why not take part and encourage others to do the same? To register for a direct mailing of resources and information please contact me (archdeacon.farah@cinw.org.uk), or check out the diocesan website.