Revisiting 12th Century Wales in St Davids Cathedral
During September and October there will be a series of displays and events in St Davids Cathedral marking events there 850 years ago, explains Mari James, Cathedral Library Development Officer.
From Friday 10th September there is an exhibition and Library displays at key points around the cathedral that survive from the 12th century and some of the important Welsh figures of the period who now rest in peace with us.
On Saturday 11th September the Friends of St Davids Cathedral are holding their Annual Meeting and Lecture. Canon Rhiannon Johnson's lecture on Storytelling in Hell? Characters, gossip and storytelling in the court of Henry II, will be held in the cathedral nave, live streamed and then available on https://www.youtube.com/channel/UCncOKz_Y5XSh4CO9aR6qEnQ
On Saturday 25th September and Sunday 26th September the cathedral will be participating in the CADW Drysau Agored/Open Doors, European Heritage Days programme for the first time. Over the weekend joint tours will take place of the 12th Century cathedral and the next door Palace of the medieval Bishops of St Davids. These can be booked in advance, free of charge, at www.eventbrite.co.uk/o/st-davids-cathedral-library-26790478743 The overall programme is co-ordinated by the Council of Europe European Cultural Convention when 50 countries across Europe open the doors of their major cultural and heritage venues. What better occasion to mark the visit of a Norman French King to the centre of Welsh Christendom?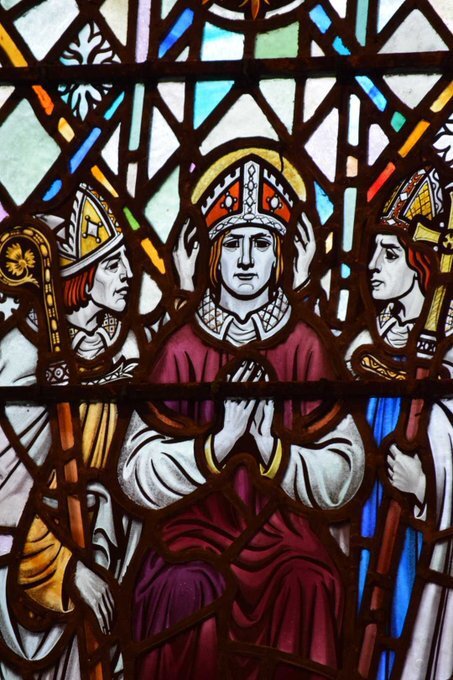 Henry II's pilgrimage took place exactly 850 years ago on 29 September 1171, Michaelmas Day. He was still in disgrace after his close association with the brutal, public murder of Archbishop Thomas Becket during a service in Canterbury the previous December. This year we will hold a series of tours and services on 29th September looking at what might have happened when the Norman King came to visit. This includes a Mass at the high altar at noon and a Vespers service at 5pm in medieval plainchant. All are welcome to join us. A full programme is online at https://www.stdavidscathedral.org.uk/discover/library
Then in our contribution to UK Libraries Week, 4th– 8th October, there are expert considerations in talks on questions including: What was the journey of the 12th century crozier to the British Museum's Thomas Becket exhibition?; What was the church law in St Davids when Henry II came? What can we still see from the 12th century in the cathedral building? Why is there a chapel to St Thomas Becket?; What music would Henry II have heard when he came? Full programme at https://www.stdavidscathedral.org.uk/discover/library
Picture: Henry II - stained glass window in St Davids Cathedral