Repairs, local history and a digital project
Over the last six years, two major church repair schemes have taken place at Mathry and St Nicholas Churches, near Fishguard
With substantial grant assistance from Heritage Lottery, Church in Wales and other donors a new ceiling was installed in Mathry Church, together with new flooring, heating and lighting.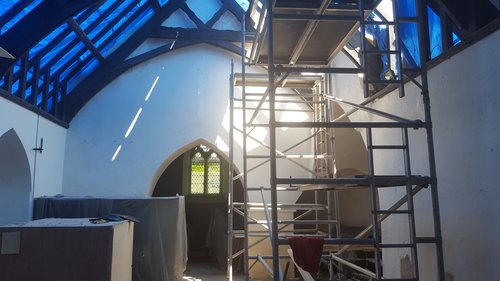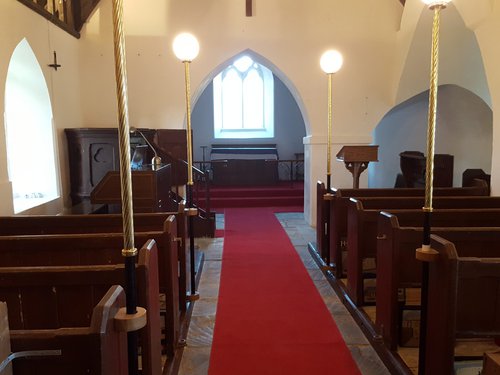 The St Nicholas repairs covered the roofing and leadwork, together with improvements to the ceiling, heating and lighting. In both repair schemes the architectural services of Frans Nicholas of Haverfordwest were employed with Richard Lloyd of Letterston, contractor for Mathry, and Tree and Sons of Milford Haven in St. Nicholas. In both cases two church committees oversaw the projects led by Revd Don McGregor (now retired) in Mathry and Edward Perkins church treasurer in St Nicholas.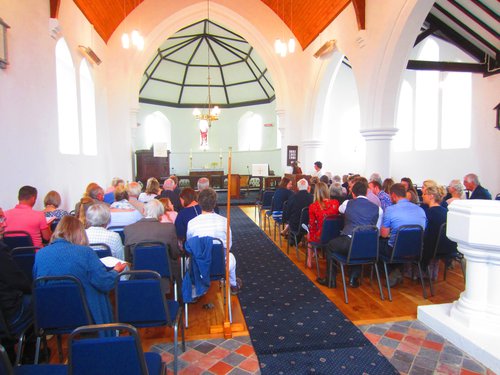 The Mathry project includes a 22-panel display on the parish of Mathry now in place in the church, together with a collage created by children from former Mathry School, depicting scenes of local history and interest.
At the conclusion of the St Nicholas improvement project the opportunity arose with Heritage Lottery Grant funding to create a fully bilingual Welsh/English website covering St Nicholas and the surrounding area of the Strumble Head peninsular. Under the leadership of Edward Perkins and Owen Williams (Chairman of the Hall Committee) and with the technical assistance of PLANED of Narberth the website has been successfully built and currently contains a large amount of local information and history. Work is ongoing to include further details of the area.
Please do visit the website: www.stnicholas.wales. If you have any queries please contact Edward Perkins; edward@edwardperkins.co.uk; tel: 07974 754089.