The positive side of the pandemic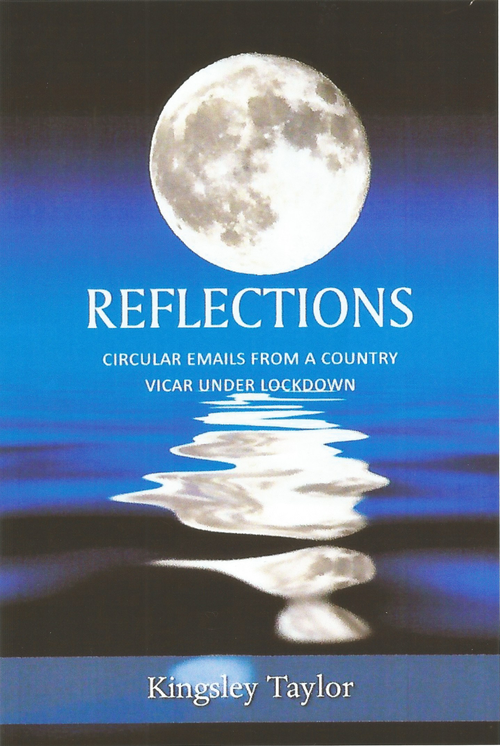 Reflections
Circular e-mails from a country vicar under lockdown
By Kingsley Taylor
Pub: Grosvenor House; 2020
ISBN: 978-1839752971
Price: £12.99
---
For all of us, the first lockdown was a strange and disorientating experience. Churches closed overnight and public worship was prohibited. Reflections- Circular emails from a Country Vicar under Lockdown is a record of that experience from the point of view of a cleric who had only become LMA Dean of a new LMA a few weeks before. The premise of this book is how the author found a way to remain in contact with his flock across a huge rural area during the pandemic.
Kingsley Taylor, by his own admission, was a bit of a technophobe in this area of communications but he found a way through simple reflections in circular emails to keep in touch, inspire, reflect and remind people that they were not alone.
In the preface Kingsley makes it clear that this is not a diary. However, it is a social record of history and the ways in which people were able to stay in touch during the pandemic. The emails included theological reflections on a variety of issues from the church year and the pandemic, they give a commentary on the gradual move from the total closure of churches to their gradual re-opening. Some are very short, some much longer and I am guessing that there has been some slight editing to remove the names of individuals, but this doesn't affect the flow of the text.
The book is an easy read, it isn't a long one but it is something that is easy to dip in and out of or read in one go. I read it in a couple of hours during the firebreak period as the author was kind enough to send me a copy as a birthday present. It is not high literature nor a page-turner, but it is a genuine record of life under lockdown and the way in which one priest tried to reflect upon it and share his thoughts with those in his care.
It is a charming and laidback book, it also shows the love of a priest for his people in a very modest and humble way. Those who received the original emails that comprise this book have told me what a comfort and help they were. I also know that by the height of the lockdown they were going all over the world, far from the original audience in country parishes along the Carmarthenshire/Pembrokeshire border. Good things can come out of this terrible pandemic and this is one of them.
Venerable Paul Mackness