The Pilgrim Prince & the bells of Nevern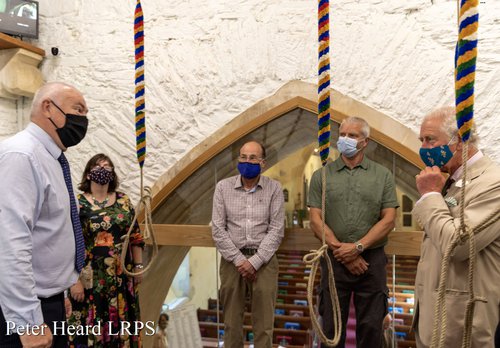 Another stop on the Prince's journey was St Brynach's Church, Nevern, where he officially inaugurated a new peal of bells.
The sound of bells has not been heard in Nevern for 120 years – until now. But a major restoration project costing almost half a million pounds has turned the Grade II* listed church into one of the jewels in the campanologists' crown.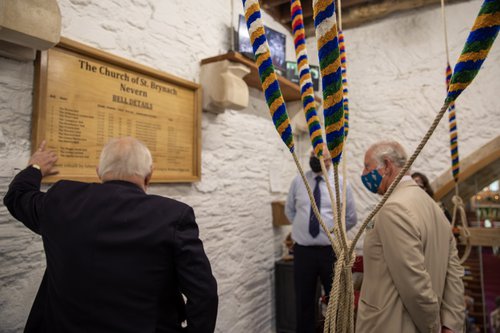 The bell tower has been completely restored and now contains a total of thirteen bells – a peal of ten and three chiming bells. No other church in Wales – apart from St Davids Cathedral – has as many.
The six original bells have been augmented with two new bells and five others rescued from other churches. One has come from St Peter's Goodwick, near Fishguard, and the collection includes two from as far away as Canada.
Over 200 individuals contributed to the cost of the project, which has taken four years to be realised.
There were also major grant awards from the Heritage Lottery Fund and the Colwinston Trust, which manages the estate of the writer Agatha Christie. One of the bells has been named in her honour.