Ordination during a global pandemic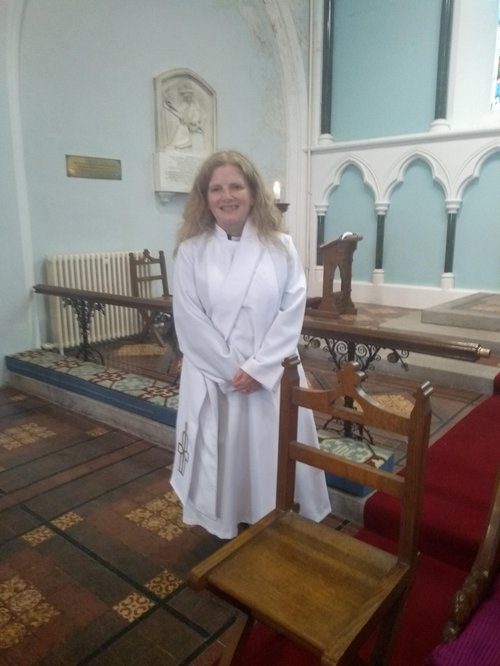 Lorna Jones, much to her delight, was ordained in June. She reflects on the experience and sets out on her future
Going into lockdown at the start of the year was a trial for everyone, not least because it goes against our instincts to close our church doors. It took a while for this to sink in – that once the doors were closed their re-opening would be dependent on something global and out of our control.
The Church has been through a lot and, as we always do, we took a deep breath, albeit in our homes or behind masks, and resolved not to be defeated.
Still, I was greatly surprised to hear that, against all the odds and difficulties, my appointment as Assistant Curate and ordination as deacon would go ahead.
The news came at a time when others were receiving bad news. People were still very ill, our NHS was working hard to keep on top of Covid-19, the daily struggles continued and ordinations for others were delayed. In spite of it all, the sensation of knowing that I'd still be ordained was elation, closely followed with the reality of what it would mean to me. Nothing could have prepared me for the feelings of thrill and terror, no ride at Alton Towers, no deep-sea dive.
With every job there is a desire to do well. I have worked since I was 18 years old, but this is different – it's not a job it's a way of life. As a new curate, I have yet to fully experience what it means to be a person working completely under God's calling and for the Church.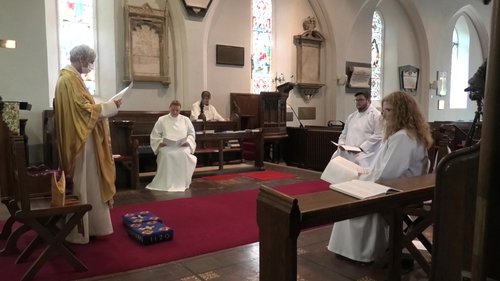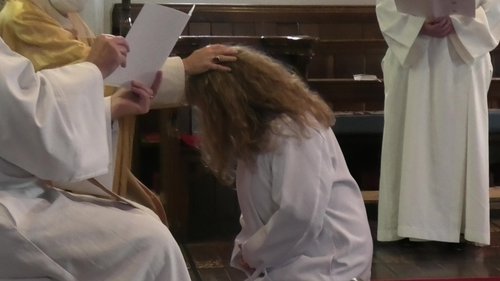 The ordination service was held at the end of June in St David's Church, Abergwili, with just two other ordinands, the Bishop, her supporting staff and me. St David's Church has a history of being a place of ordinations - it's pleasant, big enough for us to spread out appropriately, but small enough for us to not feel overwhelmed.
The intimacy made the occasion relaxing and social as we cheerfully waved and smiled behind our masks, and life as a curate began. Photos and videos, cheers and clapping? We did them all afterwards – and I believe they're still circulating out there in emails and on YouTube. But it is unnecessary – it was a weekend that I will never forget.