New legislation rings alarm bells
In April of this year, the representatives of the Church in Wales expressed and registered concerns at the proposed introduction of Nitrate Vulnerable Zones (NVZs) across the whole of Wales with effect from 1 April 2021. Wyn Maskell, Diocesan Rural Affairs Advisor, sets out the concerns regarding this legislation
NVZs are areas designated as being at risk from agricultural nitrate pollution, and the new rules govern the use of nitrogen fertiliser and the storage of organic manure. (Full details at https://www.gov.uk/government/collections/nitrate-vulnerable-zones)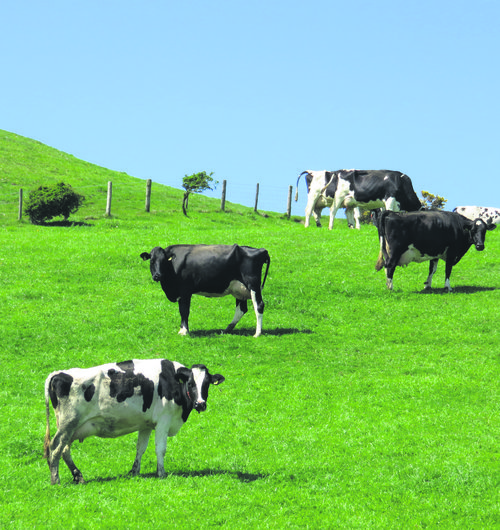 The potential impact on rural communities and economies and the environment is catastrophic. In short, small dairy farmers will need to invest large sums of money which will push them out of business, resulting in deterioration of the mental health and wellbeing of many of them and their families. This will add to the number of rural people already receiving support because of the privations of the pandemic. Thank you to the continuous work of the staff and volunteers of Tir Dewi and many other charitable organisations for meeting the needs of farmers.
Other detrimental effects of this legistlation are that entire rural communities and economies are going to suffer. Young families will potentitally abandon agriculture and leave rural communities to find work, which raises questions about the future sustainability of the rural scene. Farming representatives and unions are currently monitoring the developments concerning the introduction of NVZs.
As we reflect on the past 14 months or so, as a Church and the body of Christ, we have adapted and ventured into new ways of being Church through various forms of technology. In the Local Ministry Area that I serve, it is encouraging to see people engaging with our online services, attending church services and some exploring faith for the very first time.
Over the next few months, I will be working on a number of strategies as to how the Church can meet the needs of rural areas. We all need to take a keen interest; clergy living and serving in rural areas need to be supported and encouraged. Most of the clergy in our diocese serve rural areas and it is imperative that they all (urban and rural) have a clear knowledge, understanding and appreciation of the excellent work being done by people of all ages in the communities in which we live and serve.
If you are interested in being part of a representative group to discuss rural matters and be part of my vision for the future, please get in touch: wynmaskell@outlook.com/01570 471 241.