New bells for Nevern
Hywel Davies [pictured] celebrates the completion of a major project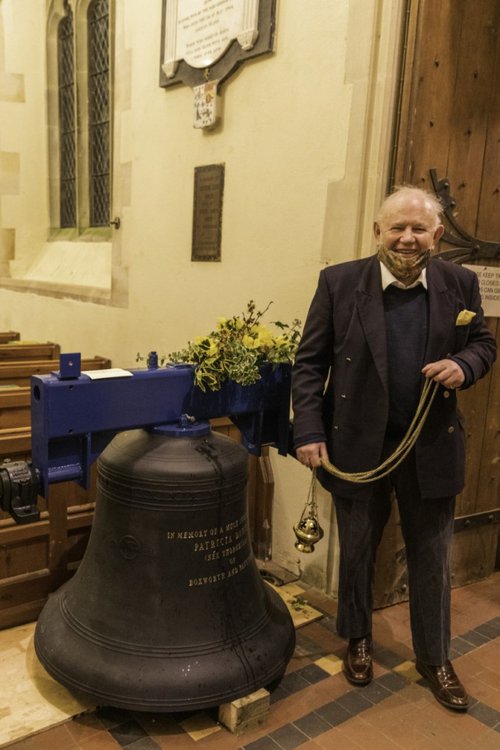 Nevern is an ancient church whose origins date back to the 6th Century. St Brynach was an Irish saint and there is an ancient legend that King Arthur fought his last battle there.
The facts about St Brynach's Church are somewhat more concrete. The church was modernised at the end of the 18th Century when a ring of six bells was installed. Further work was carried out towards the end of the 19th Century, when some distinctly Victorian elements were added. The bells could not have not been rung properly because their dynamics and the ringing floor were not ideal.
For many years there was talk about creating a totally new ringing system but, while relatively small amounts of money were collected, nothing ever happened. A gift of money in 2017 finally pushed the PCC into action and work began. The estimate was around a maximum of £250,000 but it rapidly became clear that a great deal more would be needed. The structure of the tower was the serious problem: the roof needed to be replaced almost entirely and there were structural problems at every level. The whole bell frame and the existing bells were classed as a major hazard and the ropes were cut to ensure they were not used.
But now, thanks to the generosity of a wide range of organisations and many individuals, the bell tower has been restored, as have the bells. Another bell has been brought from the old church in Goodwick, near Fishguard, two have been brought from Canada and two new bells - cast in Italy - are on their way to Nevern. In all, there will be thirteen, a peal of ten and three chiming bells. No other church in Wales, apart from cathedrals, has as many.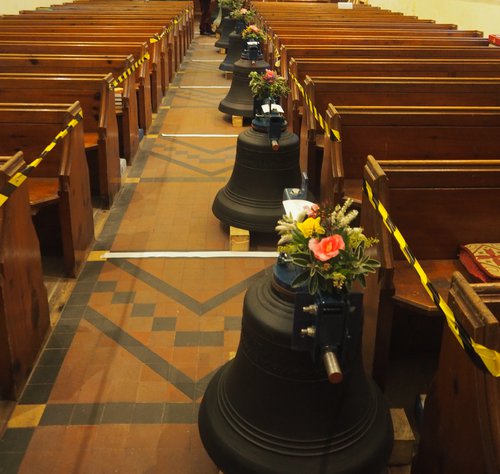 Clearly the key to progress was a ruthless dedication to the project. Fortunately, Duncan Fitzwilliams and Revd John Powell had considerable experience of fund-raising and, as far the building was concerned, Peter Lochery and I had international experience of project management and engineering generally.
We were pleased that the project caught the imagination of a number of people. Without singling out individual or corporate donors, the Heritage Lottery Fund, which recently increased its donation to £150,000, and the Colwinston Trust, which manages the Agatha Christie Estate, are the two largest donors. It is a delight that one of the thirteen bells is named in memory of Agatha Christie. More than 200 individuals, many of whom are local, have donated to this project.
Bishop Joanna attended a service of Blessing and Naming of the Bells on February 17th, which are dedicated to the glory of God, to ring out in His praise and call His people to worship.
We intend to have a Service of Thanksgiving when circumstances allow. How did we do it? We put our hands in the hand of God and he did the rest.
Picture credits: Peter Heard, Revd John Powell