My beard and me
In the latest of his Armchair Pilgrim series, Lyn Dafis wonders why his beard arouses such interest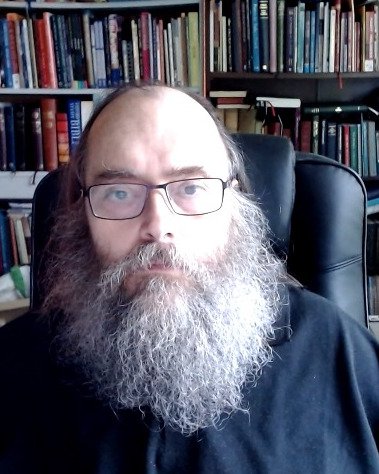 Nobody very often talks about my nose, ears or eyes. But everyone thinks that they are entitled to an opinion about my beard. And more than that, the right to express that opinion. I wonder why? People may have comments about other things on my face but know that I can't do much about them, but I can get rid of my beard and they readily advise that is what I should do.
My current beard grew over the first lock-down period. I had a similar one years ago. But until I re-grew it I didn't realize how much I enjoyed having a beard. Although it isn't always easy.
I remember once going with my previous beard to a reading of poetry by Palestinian poets and noting that everyone looked a bit suspiciously at me. Only at the end did I find out from a friend that some people were afraid that I was an extremist who had come there to interrupt the night. Or the time canvassing (in Wales) and frightening a man who thought I was his Orthodox parish priest who had come all the way from Greece to keep tabs on him and asked why he hadn't been to the services recently!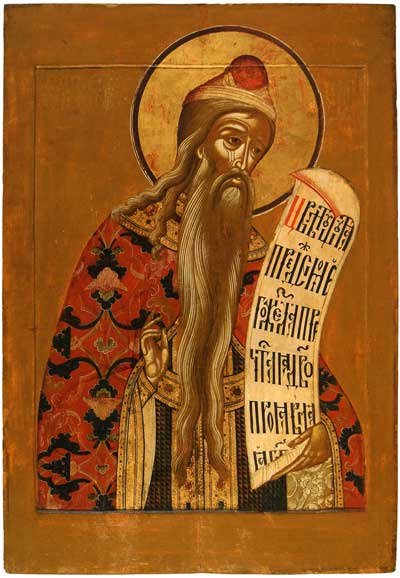 I like to think that, with my beard, I somehow follow the fashion of the ancestors. But I wouldn't dare compare my beard to the most famous beard ever, that of Aaron the High Priest. If the icons of it that have been written come close to it then it was amazing. And so it is no surprise that Aaron's beard is the subject of one of the most wonderful poems in the Book of Psalms, Psalm 133:
How good and pleasant it is
when God's people live together in unity!
It is like precious oil poured on the head,
running down on the beard,
running down on Aaron's beard,
down on the collar of his robe.
It is as if the dew of Hermon
were falling on Mount Zion.
For there the Lord bestows his blessing,
even life forevermore.
I'm sure no one ever dared speak to Aaron about his beard, and if they did I'm glad he didn't seem to have take any notice of them at all.