A multi-faceted winner
There is so much more to food production than simply the production of food, says Jim Bowen, Managing Director of Clynfyw Care Farm in north Pembrokeshire
A lot of the time we feel we are simply stating the obvious when we talk about the benefits of care farming. We show people around Clynfyw, pointing out the sites of the different projects and we explain what we do and why we do it. Nothing we do is clever, but it all has a purpose and it's all positive.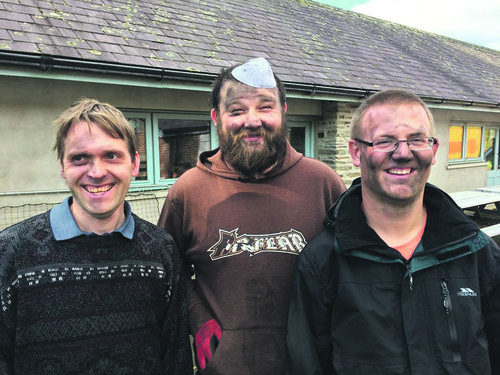 Clynfyw Care Farm is based in Abercych. Eight people with learning disabilities live in supported tenancy on the farm, and pre-Covid numerous other vulnerable people came in for day service throughout the week.
Care farms help provide a purpose. Everyone should have a good reason to get out of bed and, pre-Covid, we had a waiting list of vulnerable people wanting to get involved in the meaningful projects we run. Care farms are all different, but here at Clynfyw we focus on meaningful engagement in real projects; making charcoal in the summer, running a community apple juice scheme in the autumn and our growing project runs throughout the year.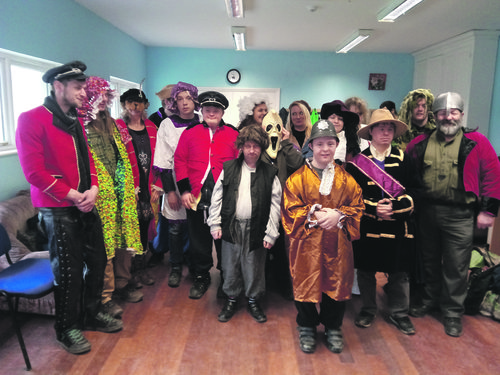 Indoor projects include a drama club, choir and arts and crafts. We also have a kitchen from which we feed staff and participants at lunchtime using produce we have grown ourselves and we teach independent living skills in the process.
For years, Care Farms have been recognised as a vital therapeutic tool for recovery, especially in Europe. Many GPs use social prescribing, rather than (or in addition to) prescribing pharmaceuticals. The evidence for supporting nature as a therapeutic tool is overwhelming—spending time outdoors in nature is good for health.
In the face of the climate catastrophe, farming is changing. We need improved food security and sovereignty through localised food production. Care farms play an essential role in building community resilience. By including the most vulnerable in land use helps ensure no one is left behind as the challenges increase.
Care farms offer a great opportunity for farmers interested in diversification. Pre-Covid, Clynfyw employed 42 paid staff members making us a significant local employer. Our turnover last year was £850,000. When we started our diversification in the mid-1980s we never imagined we would end up where we are. Earlier this year we won the Queens Award for Enterprise (sustainable development); the UK's most prestigious business award, which again demonstrates the value of care farms.
www.clynfyw.co.uk; jim.clynfyw@gmail.com