More than expected, less than hoped for
After two weeks of debate, the Glasgow COP26 Climate Change Conference concluded with an agreement. According to conference president Alok Sharma, it was an "historic" one, though not perfect. Judith Raikes, an environmentalist from Aberystwyth, talks to Lyn Dafis
At the start of the conference, there was great pressure to change direction with an imminent devastating rise of up to 2.7°C in the temperature. There was a call on the leaders to aim for the less dangerous goal of a 1.5°C rise. The official plans announced by governments will move things towards a 2.4°C rise. But all the promises made must be fully implemented to keep the temperature rise below 2°C.
One who followed the events with interest was Judith Raikes. Judith worships at St. Michael's Church in Aberystwyth. She has had an interest in the environment and the natural world from an early age and, over the years, has become increasingly aware of the crisis facing the world.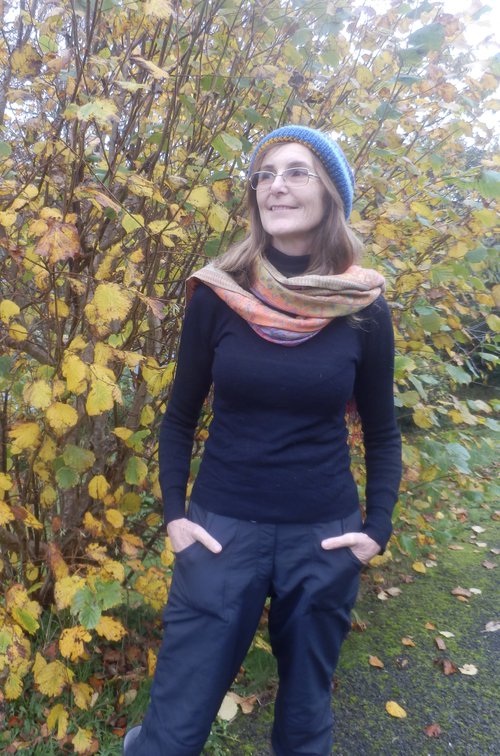 Judith said, "I had been looking forward to the conference for some time because I knew the urgent need to act to prevent further devastating changes that have already been witnessed through climate change. Without action, things will get much worse."
She explained that watching what was happening had not always been easy: "At times my heart was very heavy at the thought of things not going as they should. It looked like there were too many obstacles on the way to taking those vital, meaningful steps that would make a difference.
"In retrospect, however, I feel important things have happened, and people recognise that there is no time to wait. I also realise how challenging it is for all those countries to agree on a plan together.
"As ordinary people, we find it difficult to change, and I think the leaders find it more difficult – maybe they are too proud to let others tell them what to do. The only way is for them to be convinced of the need for themselves".
Judith noted that a commitment of at least 23 countries, including five of the largest, to gradually reduce their reliance on the coal industry is significant, as it is the dirtiest of fossil fuels: "Some such moves lifted my heart, but other things make me think that we are moving a lot too slowly. But it was really good to see something like a momentum amongst leaders on the need to move forward and take action."
One speaker who impressed Judith at the Conference was Sophie Howe, Future Generations Commissioner for Wales: "For me, the responsibility to safeguard our world for future generations is a heavy one and key to the way I think about how we have to move on.
"What is happening challenges me as a Christian. I don't know what's going to happen. I'm willing to wait for God to take action, but at the same time, I'm completely convinced that God is calling on us all to act. If we are leaders of the nations or ordinary citizens, we must do what is within our power and within the power that God has given us."
According to the charity Tearfund the Agreement is just words at present: "While helping to maintain a 2°C increase and limiting the worst effects of the crisis, the smallest degree of increase in warming affects those who are on the front line. For millions of people with no protection at all, it can mean the difference between life and death. Leaders have been asked to return in a year with stronger and more definite plans. We must do everything we can to hold them to account for the urgent implementation of their emission reduction plans in line with the target of limiting the rise in global warming to 1.5°C."