A loved and cherished space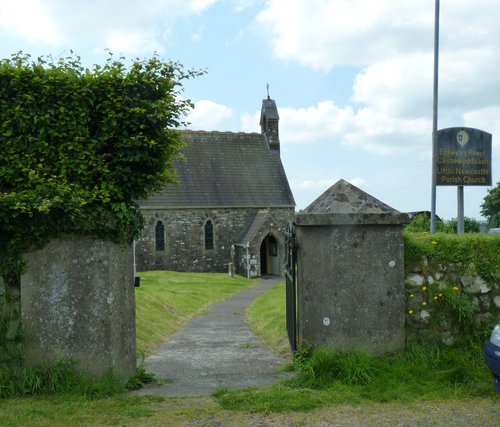 In the latest of her series of little gems, Caroline Evans highlights the treasures inside a small church in Pembrokeshire
St Peter's Church, nestled in the village of Little Newcastle, presents a modest appearance – chancing upon it, one might shrug, comment on the nice location and the Victorian re-build and travel on, but you would be missing out on something really rather special.
The original medieval church [believed to have been dedicated to St David] has undergone several restorations with the major one between 1870-75, when it was almost entirely rebuilt on the original site. Nothing much remains of the earlier structure, which had a double nave and chancel.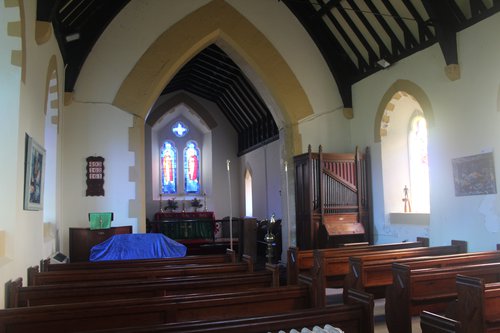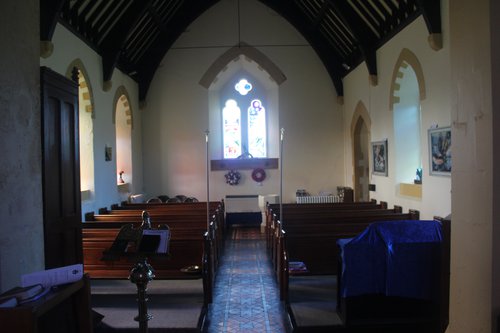 The present church consists of a two-bayed chancel, a three-bayed nave, a north porch and a lean-to vestry of one bay, against the north wall of the chancel west bay. The interior retains the 12th century octagonal font and a memorial plaque to the Symmons family. An Elizabethan chalice is on permanent loan to St Fagan's Museum. In the 18th century, the church housed a Griffith Jones Circulating School and John Wesley visited the church twice to preach.
A visitor to St Peter's will experience the feeling of it being a loved and cherished space; the placement of artefacts around the church, flowers, leaflets, embroidered hassocks and the scent of wax polish all show the care of the church community and contribute to the sense of welcome.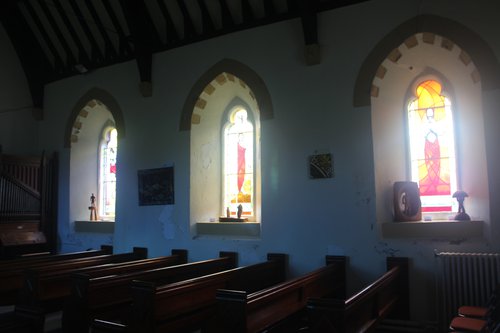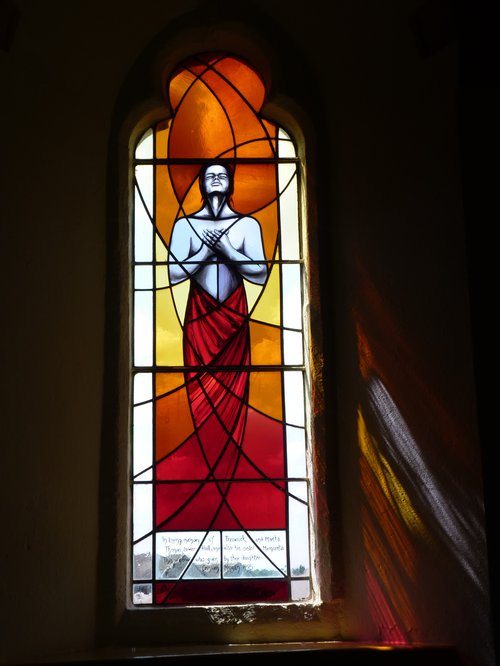 A major 'wow' factor for St Peters is the fantastic collection of modern stained glass windows, commissioned from 1990 onwards from staff and former students of the Department of Stained Glass at the Swansea Institute, and inspired by the 1962 east window by Roy Lewis, a former lecturer. Parishioners selected the work of Caroline Loveys with a series of five windows depicting the nativity, baptism, crucifixion, resurrection and ascension; some later windows were designed by John Edwards.
The church forms part of the Bishop's Road on the Saints and Stones Pilgrimage routes. It has also participated in the Art on the Faith Trail summer art exhibitions. Normally open daily for visitors, under current conditions it is best to check if it is open (tel: 01348 881488). Postcode SA62 5TD; OS SM 94404297.