Local food and the circular economy

Gerald Miles and family tell their story
Community Supported Agriculture (CSA) is based on several ideals put into practice:
Linking production to consumers
Reducing food miles
Using ecological methods to respect biodiversity
Involving consumers in the responsibilities of production
Keeping money flowing locally
The CSA is committed to organic farming – no chemicals – and there are now at least 80 CSA farms in the UK.
Caerhys Organic Community Agriculture (COCA), near St Davids, was established in 2010 on our farm at Caerhys, with the support of St Davids City Group, and was the first CSA created in Wales. It is a way of connecting growers with customers by involving them in every part of the growing process. This is more than an allotment; it is a small farm growing crops that the local community want to eat.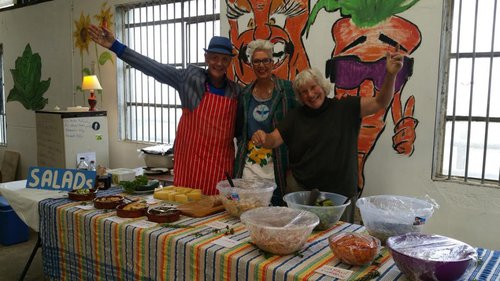 COCA is an agricultural scheme run for and supported by the local community. Our members share delicious organic food grown in partnership with a local farmer.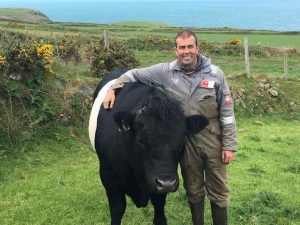 Our son Carwyn is employed as a grower for 54 families. We could not manage to grow all the vegetables without the help of volunteers from the European Solidarity Corps: Marta from Italy and Mireia from Catalonia who arrived on our farm in February straight into lockdown and who will leave at the end of November.
In previous years, we had up to twenty volunteers through the season and without their help it would have been impossible to grow all the vegetables for over fifty families on five acres and in two polytunnels. Since the beginning of the coronavirus pandemic we have decided to make "local, organic and natural convenient" by offering our members other produce, for example milk, cheese, honey, apples, juice, meat, flour and cider. All from local producers in the true ethics of a community.
We invite you to a thirty day trial. In this Covid-19 shaped world communities are re-discovering their inner strength. We are establishing our own circular economy and securing the production of local food.
We would welcome new members and if you would like to join us please check our website www.coca-csa.org.
To learn more about CSA see https://communitysupportedagriculture.org.uk/about/csa-charter/