Little Gems
St Michael's Church, Eglwys Fach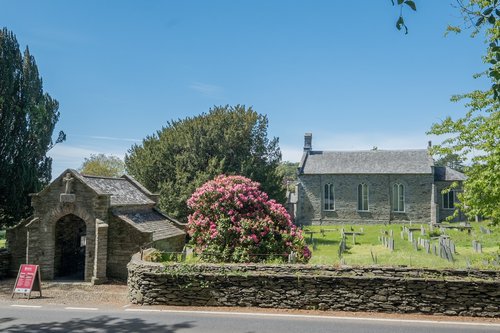 Perfectly situated on the tourist "West Way", Alison Swanson describes this edition's Little Gem
Travelling along the A487 between Aberystwyth and Machynlleth, you will find the roadside Church of St Michael, the most northerly in the diocese of St David. The building is classified as a scarce example of early 19th century Tudor Gothic style, with Grade II* listing. The original church is associated with a legend that tells of the Northumbrian 6th century king, Edwin, on a raiding expedition to this part of Britain. After his success in battle near to what is now Llandre, he is reputed to be have founded a chapel at Eglwys Fach. The structure which dated from 1623 was known as Llanfihangel Capel Edwin; a fine lychgate remains but no trace of previous buildings. In 1833, the church was demolished and rebuilt dedicated to St Michael. Designed by George Clinton and built at a cost of £500, it is a simple design in the style of a "preaching box", the chancel being added in 1914.
R S Thomas, the internationally celebrated Welsh poet, was vicar at Eglwys Fach between 1955 and 1967, and his work reflects the local environment. As an austere, well-travelled individual, he and his artistic wife decided to make the church more dramatic by removing all wall plaques, painting the pews matt black and installing two large hanging iron coronae. This gives a unique atmosphere to the building, which is normally open daily [check on this], and forms part of the Peaceful Places tourist trail (www.peaceful-places.com). An exhibition on the life and work of R S Thomas is featured at the back of the church.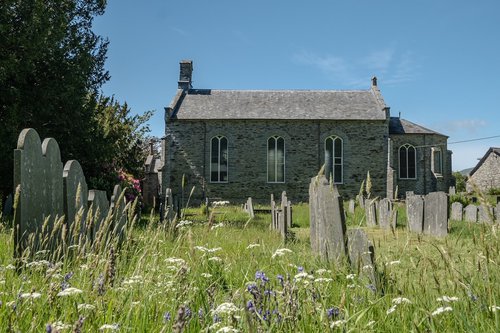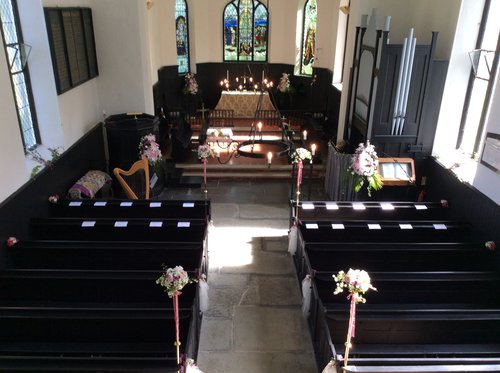 The churchyard outside provides a wildlife haven and contains recently restored St Non's Well (Non was the mother of the Patron Saint of Wales), the water of which is said to have healing properties, especially for rheumatism. Close by is the RSPB nature reserve, providing a nesting sanctuary for ospreys overlooking Dovey Junction railway station.
Eglwys Fach arranged and hosted the fifth R S Thomas Literary Festival in September 2019, with participation from Rt Revd Dr Barry Morgan. A further such celebration is being planned for September 2022, for which Rowan Williams, former Archbishop of Canterbury, has been booked, subject to any restrictions at the time.
St Michael's postcode is SY20 8SX. Further details from alisonswanson@hotmail.com. The church website is http://www.eglwysfach.co.uk