Lightening our darkness and leading the way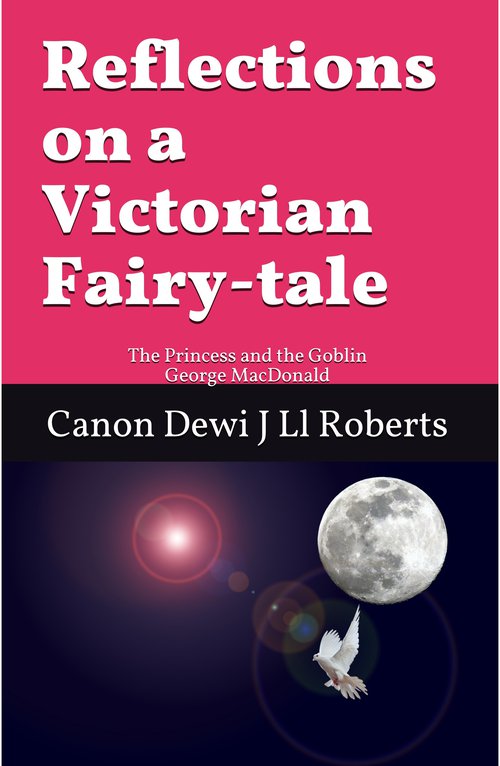 Reflections on a Victorian Fairy-tale
The Princess and the Goblin, George MacDonald
By Canon Dewi J Ll Roberts
Pub: Amazon; 2021
ISBN: 979-85745-11-428
Price: £3.30
---
I must admit to some initial doubts as to my suitability when I was first given this book for review. I'm no great lover of fairy tales, being seen by many as a veritable Gradgrind in pursuit of hard facts. However, having read Canon Roberts' book I became intrigued, both by the thinking what had motivated it and by the famous literary characters who were influenced by the original author.
George MacDonald is remembered as the author of several famous fantasy stories including At the Back of the North Wind, and here with The Princess and the Goblin. Yet he started life as a Congregational minister before turning to writing, and strong religious themes pervade his works. He stressed that he wrote "not for children, but for the child like", and a sense of wonder and mystery pervades this book. GK Chesterton suggested that the story "made a difference to my whole existence", "showing how near the best and the worst things are to us from the first…and making all the ordinary….into magical things".
Canon Roberts is to be congratulated both in offering a summary of MacDonald's original story, linking it to the writing and thoughts of other contemporary thinkers, and in providing supporting prayers and reflections which may be used by parish groups in discussing the Christian significance of the text. Some themes such as the divine Great Great Grandmother with her silvery thread leading one safely through life will come across clearly in these reflections as we struggle along our own particular paths toward reaching the divine plan.
Other ideas came as an initial surprise and yet are surely worthy of further reflection. For example in the last chapter Canon Roberts references Alexander Solzhenitsyn and his belief that "A decline in courage may be the most striking feature which an outside observer notices in the West in our days". In light of the recent pandemic and the unexpected responses from certain quarters, that belief certainly rang true for this reviewer. And yet even in the darkest times of this tale, and in life, there is "a simple knowing awareness that God is with us. We know with a quiet, even mystical awareness that he is lighting our way, lighting even the room or chamber of our heart". A book to be commended and to serve for quiet reflection.
Bill Hines