Lebanon: Life in the Twilight Zone
Following the explosion on 4th August in Beirut, the residents of the scarred city are struggling to return to any semblance of normality. Venerable Professor John Holdsworth provides an update on life in the Lebanese capital
With no cabinet, half of parliament having resigned, and a President widely regarded as incompetent, Lebanon is struggling to achieve its own new normal.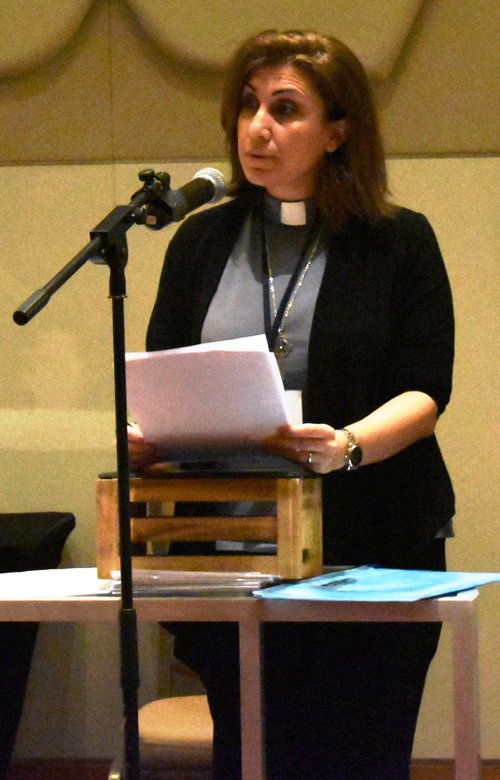 A recent communication from a senior lecturer and church minister, working at the Near East School of Theology in Beirut (NEST), describes the country as living in a twilight zone. Dr Rima Nasrallah writes, "Reconstruction work is very haphazard and is entirely in the hands of NGOs and churches."
The Middle East Council of Churches has been proactive in joining other NGOs to put the pieces back together. The old slogan, Carpenter from Nazareth needs joiners has a new ironic context as members learn new skills. "Some of us are helping with windows, some with doors, others with furniture, clothes, hygiene packs, and of course food. Some people get a front door in place but no windows yet and some get food but no walls!"
They are working in a city that stills bears all the marks of a disaster zone. Damage is extensive within a five-mile radius of the port. In the last edition of Pobl Dewi we reported that the NEST building had suffered substantial damage. There is good news that lots of volunteer work is paying off in getting things back to manageable. The front door and classroom windows have been fixed with temporary glass, some order has been restored to offices and the library; and ripped mattresses and curtains have been replaced to make the place habitable for students. As a result, teaching resumed in late September.
The NEST community is not only concerned about its own problems. Mattresses have been donated to local people who have lost all their belongings and staff have participated in a food parcel distribution programme (pictured). Dr Nasrallah has acknowledged, on behalf of the college, donations received from Wales, saying "we are very grateful for all the love and support you are showing!"
Contributions to support the work of NEST can be made via their website using this link: http://www.theonest.edu.lb/en/News&new=NEST-Recovery-Initiative