How a history book made history
The 2020 Annual Meeting of the Friends of St Davids Cathedral was the best attended of any meeting since the Friends organisation was established in 1932, says Mari James, Library Development Officer at St Davids Cathedral
This was the first time that people could attend the meeting and Annual Lecture remotely via a livestream on Facebook, and then view the lecture later on the Cathedral YouTube Channel. Many people also attended the lecture live in the cathedral nave in a novel mixed mode event. At the time of writing, more than 1,600 people have viewed the lecture which is available here

The lively and engaging address, given by Professor Norman Doe [pictured], Director of Cardiff University's Centre for Law and Religion, was entitled Liberals, Loggerheads and Law – Welsh Disestablishment remembered.
Professor Doe covered the history of the Church in Wales (CiW) from the medieval and reformation periods to the political and religious disestablishment campaigns in the nineteenth century; the legislative battle culminating in the Welsh Church Act 1914, which was the basis for disestablishment and the foundation of a separate CiW in 1920; and continuity and change in ministry over the past century. The lecture highlighted the themes of the seminal new book edited by Professor Doe A New History of the Church in Wales: Governance and Ministry, Theology and Society. Many of the key chapter contributors to the book are eminent writers from St Davids Diocese, including Rt Revd Dr Joanna Penberthy, Canon Jeffrey Gainer, Dr Densil Morgan, Canon Rhiannon Johnson, Revd Dr Ainsley Griffiths and Revd Enid Morgan.
Both the book and the lecture go much further than retelling the history of the debates and legislation that produced the disestablishment of the CiW a centenary ago and the Welsh Church Act 1914. They also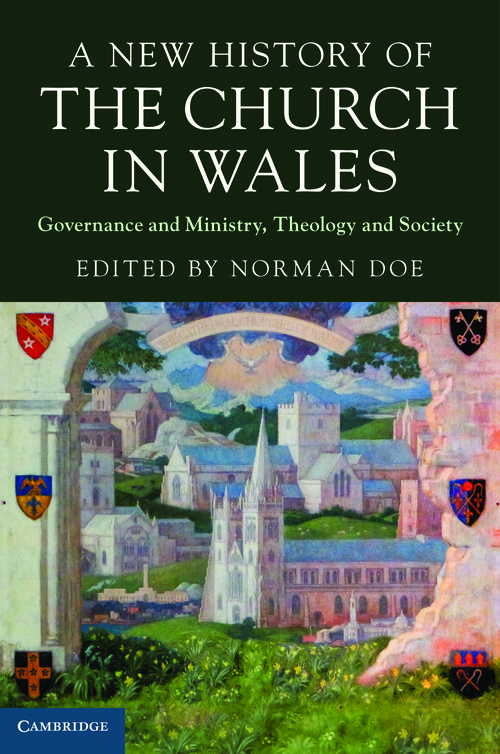 explore the ongoing themes in the growth and development of the Welsh church from its very early days many centuries ago, and what these suggest for the way forward now.
The publishers, Cambridge University Press, have helpfully made an arrangement with the Cathedral Library and signed copies the book, at the reduced price of £20 plus £3.50 p&p, are available by emailing Library@StDavidsCathedral.org.uk.
Further information on the Friends of the Cathedral at friends@stdavidscathedral.org.uk
Read Bishop Joanna's review of Professor Doe's book here