Helping to find solutions on the farm
The pandemic has forced Tir Dewi to change its modus operandi but the pan-Wales farming support network has continuously offered support and help when needed, writes Jeni Parsons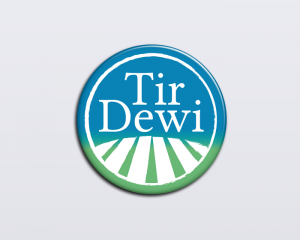 Some people are natural volunteers - I think I'm probably one in that I've spent a lifetime volunteering and coordinating others doing it too. Most of that was through being involved in the communities in which I lived and then as a parish priest. Now that I've no longer got a parish to work with I'm much more involved in my local community which is a farming one. It's not big, posh farms round here but small and very small ones together with lots of smallholdings, of which we are one. So, after a couple of years with Farm Crisis Network, which then more or less folded in West Wales, I became a volunteer with Tir Dewi right from its beginning in this diocese, and it has now grown to cover most of Wales in both languages.
So what does this volunteering look like? In pre-Covid-19 times, visits to farms were the usual method but now more is done by phone and text. The big job is simply listening with empathy and then helping the farmer to sort through the problem so as to begin to tackle it a bite at a time (after all that's how you eat an elephant!). My task as a volunteer isn't to solve someone else's problem but to help them find a solution that works for them. Farmers are facing tough times post-Brexit and lots of things have changed for them around finance, markets, regulation and the public attitude. It's an isolated profession for lots of them anyway and additional high stress can lead to physical and mental problems, on top of the ordinary stresses around animal health and the weather.
Probably the best thing for me about volunteering in the farming community is that I learn so much as I do it. I've learned about livestock, about lambing and calving, about the mountains of paperwork and accounts a farm has to keep, about the complexity of a tenancy, about scams and barely legal companies that prey on farmers, and about people's lives, hopes and dreads. I've been able to use my skills as a trainer to do the induction training for new volunteers and that's been great for meeting new people with a passion for helping others, and, during Covid-19, the opportunity to meet on Zoom with all the volunteers across Wales has been an unexpected bonus.