Heart-wrenchingly honest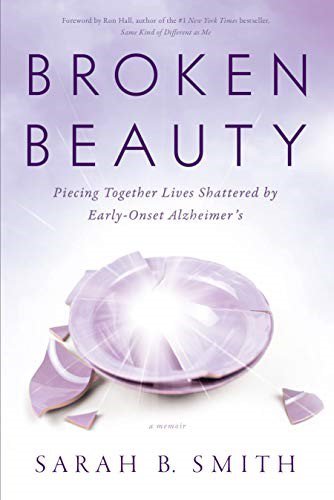 Broken Beauty
By Sarah B Smith
Pub: Greenleaf; 2019
ISBN: 9-78162-6345973
Price: £15.83
Broken Beauty is the story of Sarah Smith's mother—known as Beauty to her family—and her family's journey through the devastating world of early-onset Alzheimer's.
This one hit close to home, as my father is, at the moment, in the early stages of Alzheimer's. However, I will say this, the author has shared the story of her family's journey with honesty and warmth. The book is written in a style that is a pleasure to read and ends with a changed but loving family. It is a heart-wrenchingly honest book.
While the subject matter of Alzheimer's is not always pretty nor easy, Sarah Smith is brutally honest about the situation. She shares the good, the bad and the ugly of her family's journey, speaking honestly about how difficult it is to love someone with this atrocious disease. She also talks of distressing changes in behaviour, the frightening accidents and the disheartening loss of skills.
I appreciated the detailed reflections and thoughts relating to some of the difficult conversations and dawning realisations about the effects on Beauty as the disease progressed.
The author did a very good job of bringing to life the pain and heartache Alzheimer's brings to a family. In my opinion, Broken Beauty depicts a pretty fair outlook of what the future holds in store when a loved one is suffering from this disease.
I deeply appreciated this book and would recommend it to anyone who is walking through an illness or is in a caretaker role. I promise it will encourage you and bless your life.
Revd Shirley Murphy