A Haven of Spirituality
In the latest of his occasional series on sites of archaeological interest, Mick Dean, Diocesan Property Officer, discovers an ancient well on the pilgrimage trail to St Davids
Continuing my interest in medieval pilgrimage to St Davids Cathedral, a rainy walk with Beau the dog on the surprisingly deserted Llansteffan estuary led me to Scott's Bay, where the hidden gem of St Anthony's Well lies in relative tranquillity, yet is located only yards away from a holiday home and the beach.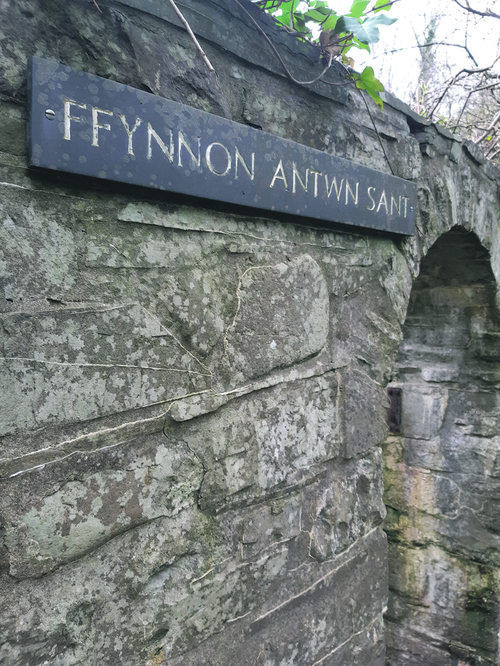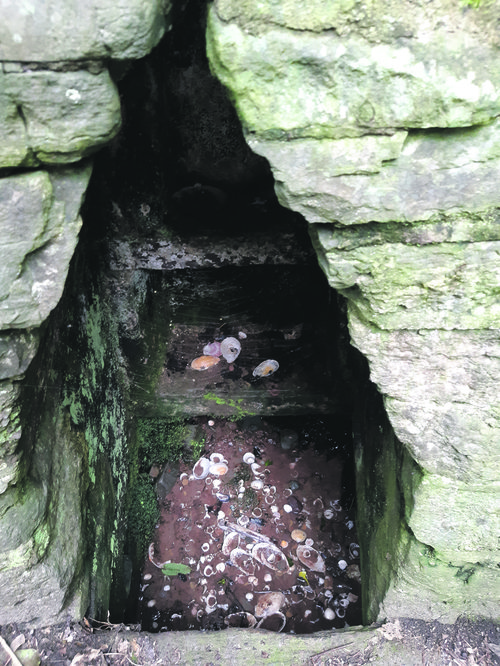 Unfortunately, the well itself is often littered with plastic/rubbish/cosmic debris, but if we look into its history, we can uncover some interesting stories.
St Anthony of Egypt (circa.251-356) renowned as the first Christian monk, had an inspirational influence on the early Celtic church in South and West Wales. A local Welsh hermit apparently took the name of the Egyptian monk, and thus founded Ffynnon Antwn Sant in the 500s, using the waters of the well for blessings, and to baptize converts to Christianity.
It must be said that the location of the well would have made it a popular spiritual site for later medieval pilgrims as many would have literally passed within a few feet of it after crossing the Towy via the ferry boat from Ferryside (see my article Medieval Lost Property in Pobl Dewi, September 2020).
During the medieval period, the water from the well was also famed for its healing qualities, covering a wide range of ailments from the plague to the common cold, but as time went on, and religious fervour waned, the site became better known as a wishing well.
The Victorian Carmarthenshire chronicler Mary Curtis, who moved to Laugharne from London in 1855, wrote; "a pretty walk leading to St Anthony's Well, to the waters of which miraculous properties were anciently said to belong; the niche remains where the image of the saint stood."
Interestingly, a few years ago Beau was scrabbling around in the dirt on the same path that Mary walked leading to the well, where he uncovered a silver Victorian thimble. Proof indeed that our fascination with wells, for whatever reason, have bound us through the centuries.