Greener discipleship
David Hammond-Williams reports from October's Diocesan Conference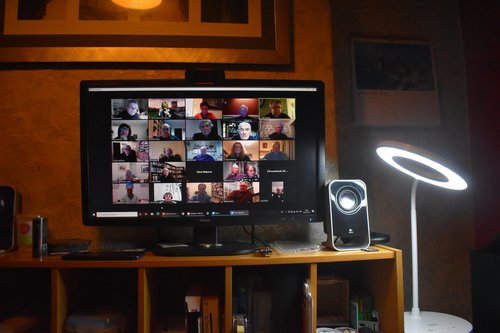 Three things dominated this year's conference – climate change, discipleship and whatever else members thought we should be focusing on.
Climate change
Last April, Bishop Joanna succeeded in persuading Governing Body to declare a climate emergency committing the Church in Wales to becoming carbon neutral by 2030.
But St Davids Diocese has decided to try and go further. aiming to become climate positive rather than merely neutral.
A motion, passed overwhelmingly, "encouraged" churches to take "immediate steps" to achieve this, among which should be switching to energy providers who supply only power generated from renewable sources and signing up to the Eco-Church scheme. Churches will report back to conference next year on the progress they have made.
Conference also adopted a draft Environmental Policy setting out eight ways in which LMAs can reach the targets they set. The policy and details of the Eco-Church scheme are published on our website at https://stdavids.churchinwales.org.uk/en/faith/creation-care/
Discipleship
The next year, from Advent to Advent, will be the second of Bishop Joanna's three-year cycle of prayer, discipleship and pilgrimage.
Following an introductory address by the Archbishop of York, Stephen Cottrell, the Archdeacon for New Christian Communities, Mones Farah, made a presentation to conference outlining his programme for the twelve months ahead.
"Discipleship doesn't happen automatically," he said. "It needs to be invited to, planned for, focused on and continually revisited. It is an invitation to put on an L plate that is never taken off; a lifelong exploration."
The year will be divided into seasons, each of which will concentrate on different aspects of discipleship and be underpinned with Bible study and frequent referral to the Lectionary. More details are available at https://stdavids.churchinwales.org.uk/en/faith/year-discipleship/
Priorities
Conference was also asked to vote on a series of options to set the main priorities for the diocese post-Covid-19. One – Children and Youth – had already been identified but members had the chance to decide on three more. As it turned out, the voting was so close that it was agreed to increase the number to four. These were:
Evangelism
Pastoral care
Social action
Discipleship
The conference was the second to be held exclusively online. However, it is hoped that the 2022 conference will take place face-to-face at a venue that has yet to be confirmed.