A good return on your investment
Want to help out? Looking to learn new skills? Keen to meet other people? Fired up to make a difference? Volunteering can help with all that, says Louise Wilkinson from Pembrokeshire Association of Voluntary Services
Volunteering can be one of the most rewarding investments you'll ever make. Whether you have a little or lots of time to give there should be something there for you.
Giving just a small amount of time can make a huge difference, to individuals, families, groups, causes, charities, and the environment. People volunteer for a number of different reasons - everyone agrees that volunteering is good for the community but it could make a positive impact on your life, too.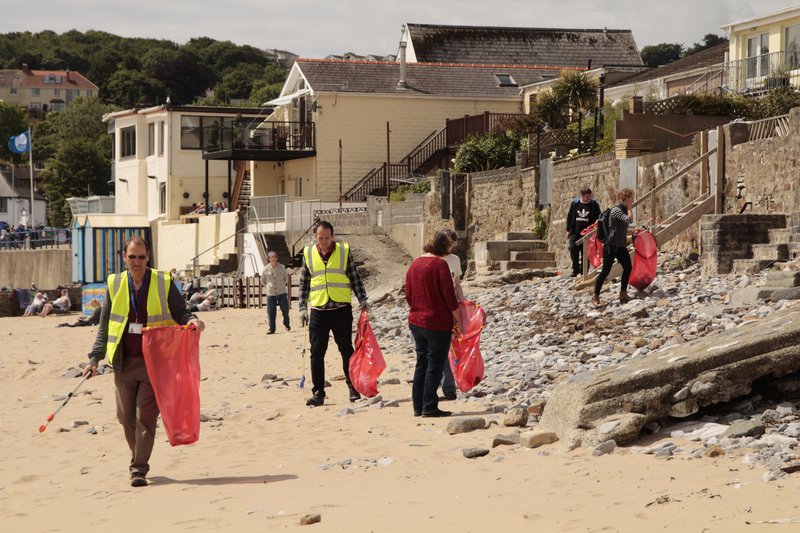 Litter picking in Pembrokeshire
Studies have shown that volunteering can improve wellbeing as well as help people feel part of their community. It can reduce isolation, increase motivation, help people deal with health issues and even encourage them to live a healthier lifestyle.
"Without volunteering, my life would be a lot emptier, quieter, and darker. Volunteering is a ray of light in your life and you feel like you make such a huge difference," said one volunteer.
Volunteering can often be a stepping stone to something else, like a course or career. Whether you want to improve existing skills or try something completely new, improve your CV, meet new people or just feel good about yourself. Your local Volunteer Centre can help you find an opportunity that suits you.
There is a Volunteer Centre near you:
Alternatively you can search for opportunities via the Volunteering Wales website
Popular opportunities include, volunteering with young people, retail and charity shops, driving, befriending, mentoring, outdoor activities (walk/talk or welcoming visitors), upcycling and practical tasks, you can even volunteer from home offering telephone support, online activities (for example with the National Library), fundraising (such as knitting donkeys) and so much more.
1st to 7th June is Volunteers' Week when Volunteer Centres across Wales promote volunteering and say a huge 'thank you' to volunteers. Keep an eye on the local press and social media for activities and events: