Go green, save the world with Congo Nature+
Benjamin Rwizibuka reports on one small, ambitious project in our Companion Diocese of Bukavu, in the Democratic Republic of Congo, to repair the ravages of climate change, mining and deforestation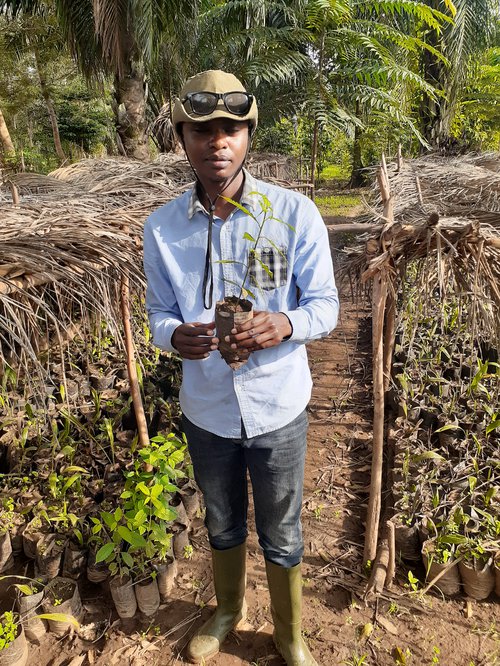 The current climate issues require everyone, wherever they are, whatever they are doing, to reflect on the future of our planet and especially in what state we are going to leave it, for future generations. The consequences of climate change will not be of the same magnitude everywhere. But one thing is certain: the vulnerable populations of developing countries will suffer the most severe effects. While people in developing countries play a lesser role in climate change, they are more exposed to its consequences.
Around 75% of the Congolese population live in rural areas and depend mainly on agriculture. Yet the current agricultural model is now threatened by climate change and the modification of the water cycle, bringing heavier and irregular rainfall and more severe droughts. We are bitterly observing many places that were once primary forest, wooded savannahs or with any other form of greenery, disappearing. In our county, the Kahuzi-Biega National Park is, more than ever, threatened by increasing deforestation. Added to this are mining sites which take over green spaces and, when abandoned, the ecosystems are not restored and neither air pollution nor water contamination are prevented.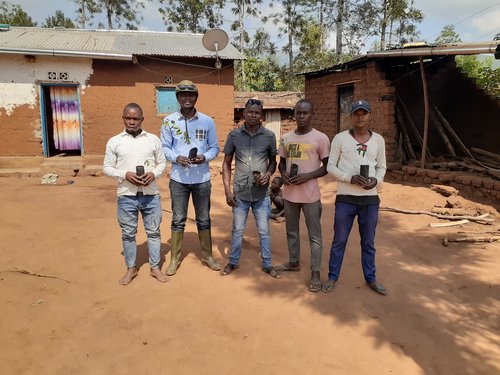 Since 2018, Congo Nature+ (CN+) has been committed to implementing approaches and carrying out (small) projects related to reforestation: building on the existing skills of agricultural households to provide new opportunities; protection and rehabilitation of ecosystems; sanitation of public places and natural environments. The ultimate idea of ​​this initiative is to make people understand the climate and environmental threats that confront us.
Nowadays CN+ works only in South Kivu, but we plan to establish our group and ideology throughout the country and beyond its borders if necessary. This is our vision and is why we work with other partners when necessary. This allows us to gain more experience and carry out our mission. Throughout 2022, we plan to organise symposia and conferences in addition to our ongoing projects.
We are aware of how colossal this work is and requires a lot of expertise. This is why we take every opportunity to train ourselves, or to be trained, and we recently participated virtually in the Oxford Real Farming Conference 2022. We hope to find on our way more people and potential partners dedicated to this cause.